The time has come for the iPad Mini to rise and shine again. The rumors about the iPad Mini started with the iPhone 5 and ended when the iPhone 5 on the horizon. It was believed that Apple would introduce iPad Mini along side the iPhone 5 on September 12. Unfortunately, we didn't saw any iPad Mini on the Media Event. Before the Media Event could take place, we were hearing about another Media Event is lined up after the iPhone 5's one by Apple. In that second Media Event, the iPad Mini is highly expected to take the stage with some musical concert after it is unveiled. The second media event is hinted towards October 17 with issuing of October 10 Media Invites for selected journalists by Apple.
Following the news of October 10 issuance of Media Invites, we recently reported about the iPad Mini Production that started at Foxconn in Brazil. The source was not sure about the production started in China or not yet. However, today ukrainianiphone cited another news with completely leaked iPad Mini parts. The blog claims to have hands on the images of the iPad Mini taken from a Factory in China where the parts are delivered for assembly in Foxconn.
Below are some leaked parts that were photographed by the source of the above-mentioned blog.
The Internal Housing of the iPad Mini Leaked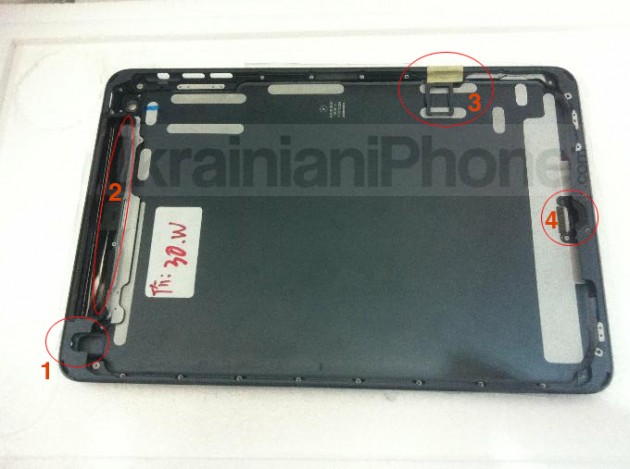 The numbering done on the above image is pointing out towards the following features:
The location of the Mini Jack is the same.
The plastic cover of Antenna for 3G is the same as founded in all iPad's.
The Nano-SIM tray as founded in the iPhone 5 has also been founded in the upcoming iPad Mini. The position of the Nano-SIM Tray is also changed if compared to previous iPad Gen.
The one and only Lightning Connector for the iPad Mini.
The Back Shell of the iPad Mini Leaked
The back cover the iPad Mini is the same as of the iPhone 5. The material found in the back of the iPad Mini is Anodized Aluminum that is the same material used in the iPhone 5 back case.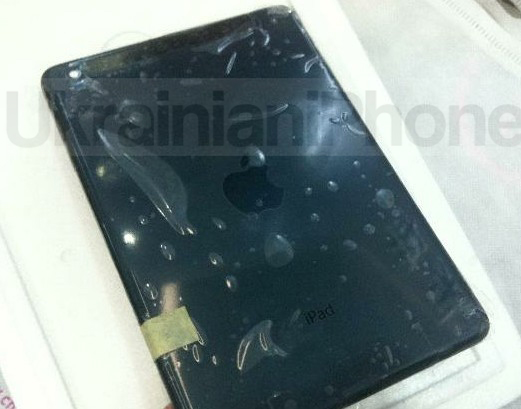 The LCD Display and Front Cover of the iPad Mini Leaked: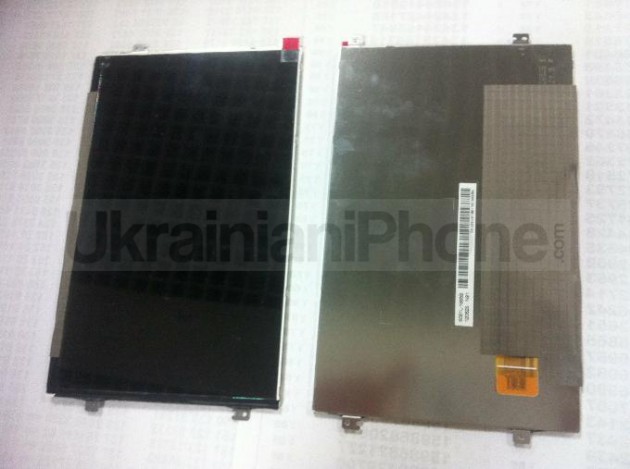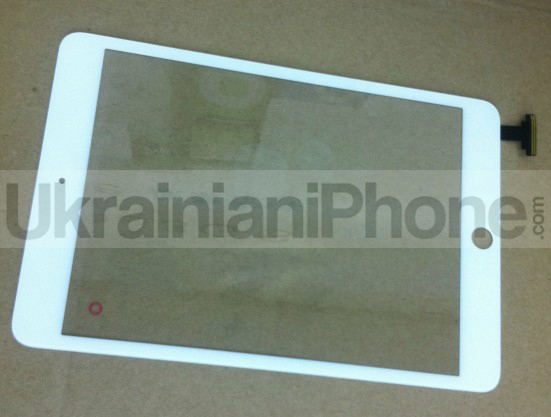 The iPad Mini Leaked LCD and front suggests the same rumored height of 7.85-inch for the iPad Mini.
After seeing all the above leaks with outer shells of the iPad Mini, we can say that the body area of the iPad Mini is leaked completely and the hardware portion of the iPad Mini is left. Not to worry about the hardware portion as well because we will be seeing the hardware portion some time soon before the iPad Mini Media Invites start to roll.