The year of 2013 is back with full innovation in both the Smart Phone industry and Gaming industry. In the second month of this innovative year, Sony is going to unveil PlayStation 4 in few hours and recently Kinect 2.0 Specs were leaked in wild. This is not the first time we would be hearing about leaks or rumors regarding the gaming industry because these days it has become a trend. Every new product entering in the market needs to be leaked ahead of official or prior to unveiling. These days to control the product from leaking have become very difficult. If we try to stop the leak, we are presented with more leaks for the product.
Now coming towards the alleged specs of Kinect 2.0, the initial version of Kinect might not have entered into market at full and we are have started to hear about Kinect 2.0. The hearing of Kinect 2.0 will for sure increase the height of excitement for Gamers because Kinect 2.0 is packed with tons of new features according to the document that was leaked today.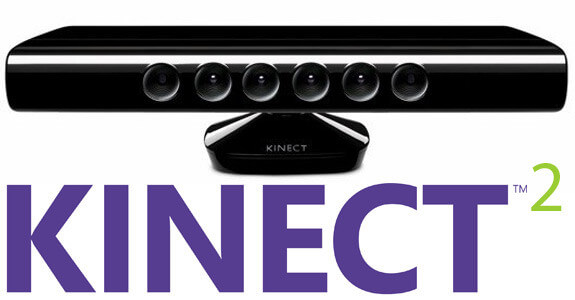 The specs of Kinect 2.0 mentioned in the leaked document are:
kinect 2.0 specs:
Field of View: 70˚ horizontal by 60˚ vertical
Resolvable Depth: 0.8 m -> 4.0 m
Colour Stream: 1920 x 1080 x 16 bpp 16:9 YUY2 @ 30 fps
Depth Stream: 512 x 424 x 16 bpp, 13-bit depth
Infrared Stream: 512 x 424, 11-bit dynamic range
Registration: Colour <-> depth and active IR
Audio Capture: 4-mic array returning 48K Hz audio
Data Path: USB 3.0
Latency: ~60 ms with processing
Tilt Motor: No tilt motor
Kinect 2.0 will be able to track players with a height of one meter, feature a mode for both seated and standing players, detect hand states (such as open or closed), as well as extra and rotated joints. Other than these features, Kinect 2.0 will be able to track SIX players rather than two players.
Kinect vs Kinect 2.0: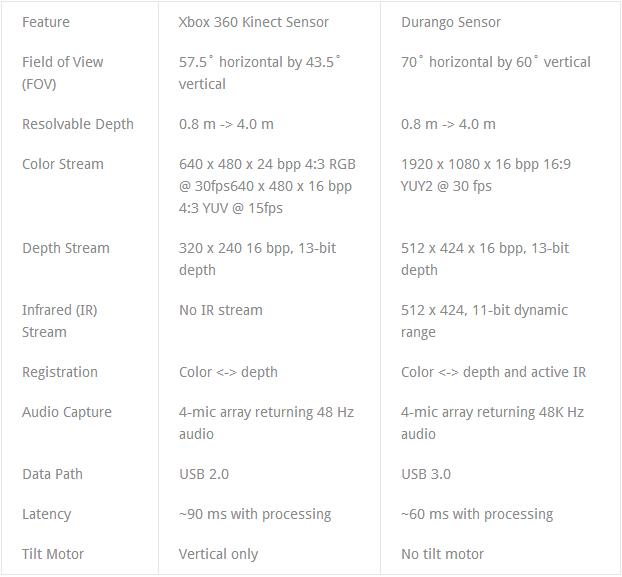 As of now, we would like to say that don't put your faith into these alleged specifications because nothing is yet official. Anything can change at the eleventh hour. Although we don't expect anything to change, but any thing happen because nothing is confirmed until now.
We are expecting a storm coming on its way for Gamers and Smart Phone lovers.