Following the rise of iOS 7 Banner at Moscone west for WWDC 13 starting this Monday, June 10, 2013, Apple has lifted a new banner with a big X on it. This new banner is no doubt pointing out OS X because a new OS X version that is MAC OS X 10.9 was heavily expected to arrive at WWDC 13. Apple will not release OS X 10.9, but they will demo and release the OS X 10.9 Beta version on WWDC 13. The same will be done with iOS 7. The iOS 7 Beta 1 would be released and following the initial release, Apple will seed several betas prior to final public release.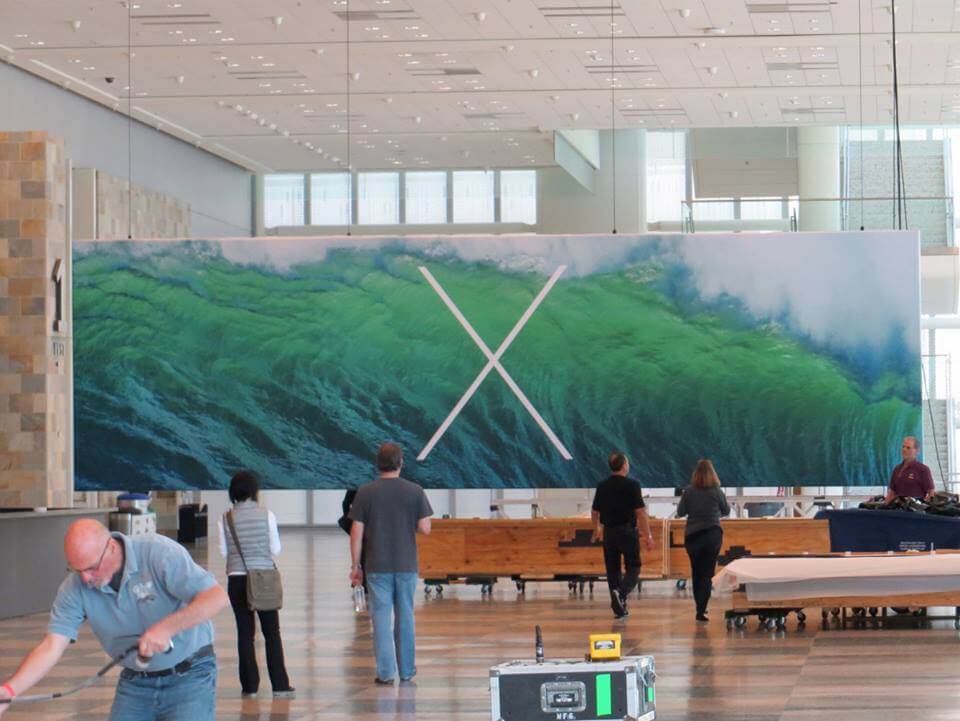 The image above clearly portrays a big X that is for MAC OS X 10.9 Beta 1 Release and examining the image closely shows a wave behind X in green color. This sign of wave could mean something because Apple loves to hide secrets in its banners. However, the name of OS X 10.9 is not confirmed or leaked yet, but we are expecting the name to be something new and unique than the name of animals that Apple has been using in past for OS X versions.
Before Apple takes the stage to announce this new build of MAC OS X 10.9, we would like to tell you about the two famous features of OS X 10.9 that were leaked in past prior to this announcement. The features of MAC OS X 10.9 can be viewed over here.