The unnamed build of OS X 10.9 is in beta stages and is been tested by the early adopters of this precious build by Apple. The beta testing of OS X 10.9 hasn't started at large; it is only available to very limited number of testers chosen by Apple to test the build before it is released for further testing next year. Previously we told you about a new build of OS X Mountain Lion 10.8.3 to be seeded to AppleSeed group around November 26. The change log of this new build OS X 10.8.3 is still unknown because it isn't released yet. It is expected that Apple will fix some issues that were found in the current build of OS X Mountain Lion 10.8.2.
Even before the news of OS X Mountain Lion 10.8.3, we told you about the mass testing of OS X 10.9 are underway by Apple. This information of OS X 10.9 was leaked by Google Analytics back in October. However, today new news surfaced the Internet stating that SIRI and MAPS might be coming with OS X 10.9 to the Family of MAC's. The report comes from 9to5mac's reliable sources that told them about the integration of SIRI and Apple Maps will be making its way in OS X 10.9 for the family of MAC's by Apple.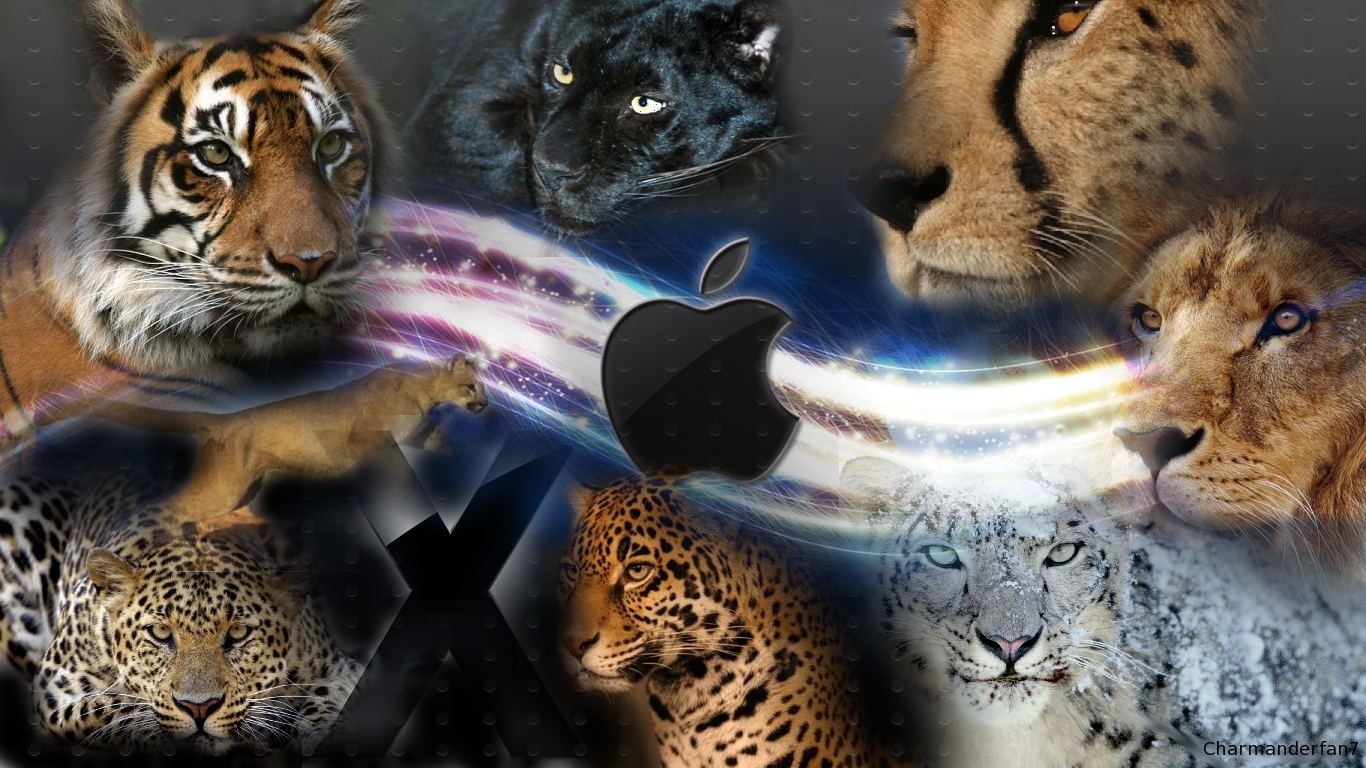 (image Courtesy charmanderfan7)
Early builds in testing of the next-generation Mac operating system, OS X 10.9, point to Siri and Maps integration coming to Mac computers next year.
The SIRI's voice command software is said to be much like the New iPad Model's running iOS 6. At this time, it is very early to confirm the arrival of SIRI in OS X 10.9 for MAC's. If SIRI passes the early testing phase for all the testers, then only we can expect the arrival of SIRI in OS X 10.9. It is highly anticipated that SIRI might not come for all the users on OS X because Apple has given SIRI availability on newer iPhone's, iPod's, and iPad's running iOS 6. The old iDevices were thrown out of the list. Apple might do the same by limiting the feature of SIRI in OS X 10.9 for newer MAC's only.
Another add-on with SIRI, Apple is planning to integrate its scandalous MAPS framework into OS X 10.9. The addition of Maps Framework in OS X 10.9 will be done to integrate the Maps Framework with the Apps for MAC on the MAC App Store. The developers would be able to use Maps Framework in their Apps made for MAC. The authenticity about Maps feature for OS X 10.9 cannot be validated. However, it goes for Maps as well. The Maps Framework has to pass the early beta testing to be featured in OS X 10.9. It is assumed that Apple might be planning to release a standalone Maps App of its own in the MAC App Store in OS X 10.9.
Following the above mentioned two OS X 10.9 Features; we can expect more OS X 10.9 Features to arrive soon.