Today a new report from TechnoBuffalo with reference of Mobile Fun has enclosed news that a new color series of Samsung Galaxy S III is coming to U.K in about a month. The time span is told to be 4-6 weeks. The new color tone sibling addition in the family of Samsung Galaxy S III is said to be of BLACK Color. This new addition of black color has been planned for the release in the upcoming month. The handset will feature all the qualities that the previous versions of Galaxy S III have. The handset will have a 16GB of initial Memory priced at approx. $785, the same as the other siblings, Marble White and Pebble Blue.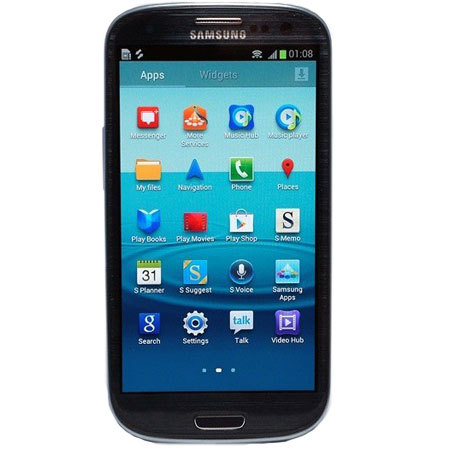 We're happy to announce that Mobile Fun will be stocking the Samsung Galaxy S III sim free… in black! As far as we know, we're the first to announce a price and release date for the new phone.

The new colour scheme looks fantastic when paired with the S3′s sweeping curves and thin frame, with a subtle texture that looks fantastic as you move it in the light.
The only new thing in the upcoming color scheme of Samsung Galaxy S III would be of BLACK Color. This will be the only addition that would be made. Rest, every thing would remain the same like hardware, display, height, and everything. This new version of BLAC Color would feature the same specifications of 4.8-inch Amoled HD Display, 1.4GHZ Quad Core Processor, and 1GB of RAM. The Android OS will be Ice Cream Sandwich or we can expect an upgraded OS to Jelly Bean. This new OS of Jelly Bean is also expected to debut August.
Therefore, we can expect a Jellybean update to new member in the family of Samsung's Flagship, Samsung Galaxy S III.
Will you get your hands on this new Color Scheme of Samsung?