With the new fresh start of a new day, we are back with some news regarding the iPhone 5. Recently a member of Chinese forum called WeiPhone posted out some pictures of the iPhone 5 alleged Motherboard/Logic Board. If the images are legit, then the parts will be considered as prototype because the parts are missing out some labeling that Apple does before making it final. This leak of hardware parts is another major leak after the alleged leaks of the case, SIM Frame, Front Glass, and back panel.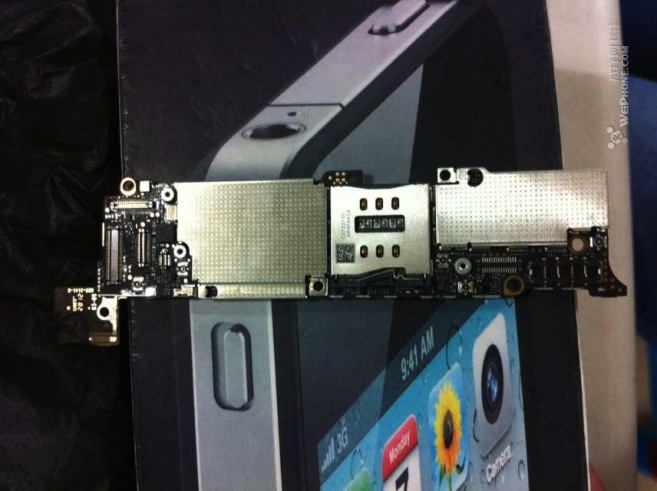 The SIM card slot is also noted to be smaller than of the iPhone 4/4S. This image of the small SIM card puts more weight on the previous rumor enclosed by Engadget that the iPhone would feature NANO- SIM card. Apple has used MICRO SIM Card technology in their iPhone 4/4S and this time they are expected to go with NANO SIM Card technology with the iPhone 5.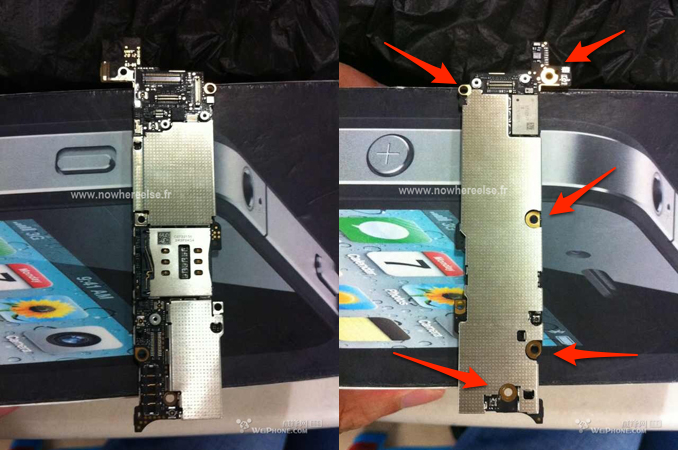 Moreover, the battery connecter point has five pins, as compared to the four pin of the iPhone 4S battery. This hints towards a larger battery for the iPhone 5. Few days back, 9to5mac posted some images of a purported iPhone 5 Battery of 3.8mAh. The leaked battery is said to be of iPhone 5 due to high mAh and bigger size.
Prior to the launch of iPhone 5, we have came across the back panel, the front panel screen, the mother/logic board today, and many parts before today concluding that the iPhone 5 is now partially leaked. What we don't have for now is the processor and the other hardware components for the time being. To sum up all the things we have seen an assembled iPhone 5 prototype.
To make things more easy, the French Blog, nowhereelse.fr has made a .GIF image to show that the leaked parts of the mother/logic board fits onto the back panel of the supposedly iPhone 5.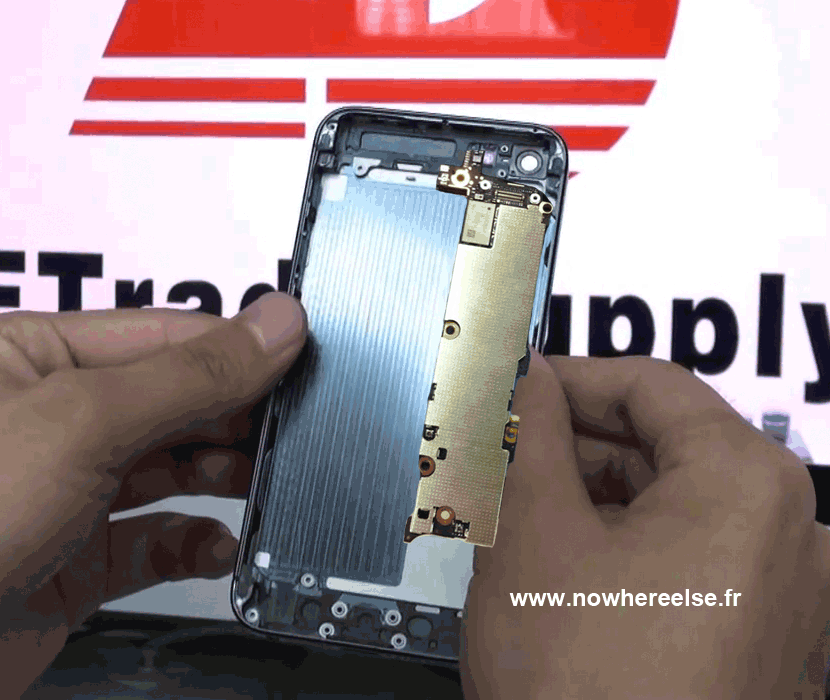 Till now the components that were leaked are of no interest. We are interested in the CPU of the iPhone 5, the major part of the iPhone 5. For the time being we are not relying on the all the leaks made so far. We will wait for the official announcement of the iPhone 5. The official announcement of iPhone 5 is in September.