We are back again with a new leak of today. This time the leak is of the purported iPhone 5 connectors that surfaced on the Internet recently. The images came from nowhereelse.fr blog. The same French blog that posted many leaks regarding the iPhone in past and is posting now for the iPhone 5. Recently the French blog shared couple of photos of the supposedly connector of the iPhone 5 suggesting that the iPhone 5 would get an eight-pin connecter rather than the rumored 16-19-pin dock connector.

The above picture shows an 8-pin connector for the upcoming iPhone 5. Relatively the connector is smaller than the previous version's of the iPhone's. The picture also shows the insertion pin featuring eight gold pins and small round connector. However, the authenticity of the images cannot be confirmed or proven at this time by the French Blog. They them self has taken the images as a rumor.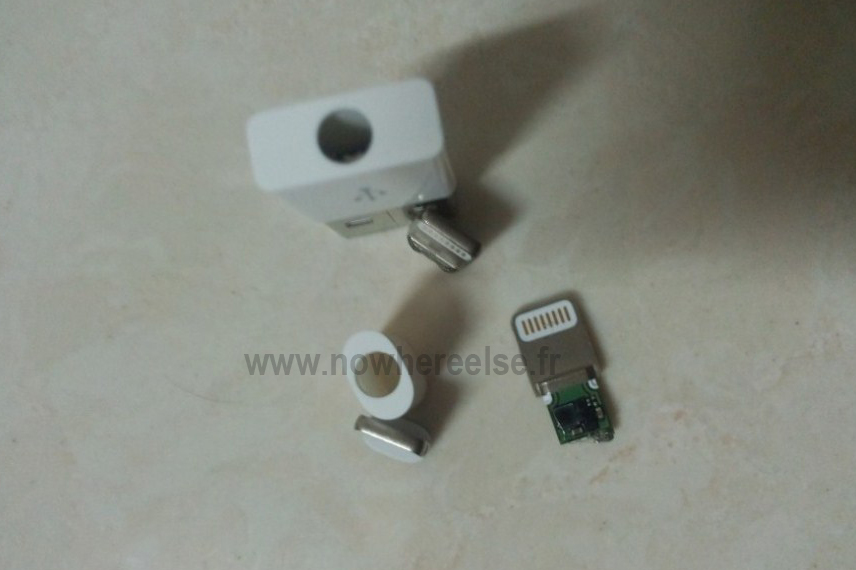 According to Macrumors, nowhereelse has a poor record of leaks leading to the final launch of iPad. However, the leaks have been quite well until they started to leak the iPhone 5 parts. The images seem to be legit because they are getting the parts from the Asian Suppliers.
The debate about the upcoming iPhone 5 is very long. Once you get into the debate of the iPhone 5, there is no way coming out until the final launch of it. We have been actively reporting about all the iPhone 5 rumors that we came across. The debate regarding the iPhone 5 would end on September 12.
So, are you ready for the final launch?