While the world was getting ready with the countdown for 2013, the same time some one was getting ready to celebrate the New Year's Eve in a different way that it could become memorable for the world. In order to make the New Year's Eve most memorable, the armed robbers slashed into Paris Opera Apple Store soon after the store was closed before New Year's Event. The store was closed approximately six hours before the New Year's Eve. The heavily armed robbers strike at the Paris Opera Apple Store just three hours before the New Year's Eve that is at 9PM, local time.
According to the report of DailyMail, the suspects were able to take off with £1 Million of Products and limited cash with them in no time. In the process of robbery, one security guard was slightly injured and no serious casualties were found.
Christophe Crepin, an Unsa police union official, told Le Parisien newspaper that 'the four hooded and heavily armed criminals made their move very quickly. Most of the police forces were being mobilised to monitor the Champs Elysees, so the robbers have clearly benefitted from this opportunity to strike.'

Mr Crepin said the robbers mainly took 'a lot of goods' and very little money. Early estimates were that the haul was worth well over 1 million euros, or close to 1 million pounds.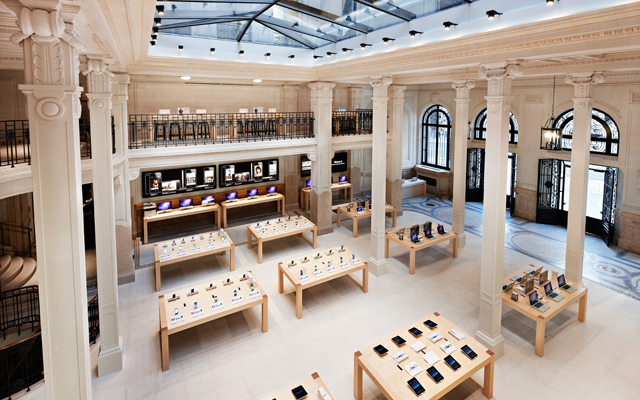 After attacking the security guard, the masked robbers quickly loaded the van that was parked nearby before the police could arrive on the robbery scene. This robbery at the Flagship Store of Apple in Paris seems to be well-coordinated one because the robbers were completely aware of the fact that the police would be busy in aligning the people going to celebrate New Year's Eve.
However, this is the first time that the robbers strike with heavy weapons in Paris. In the U.S.A, this practice is quite often and Apple Stores across the country have been affected by these kinds of robberies. We can say that Apple products are the main attention of robbers.