Today is the day when the whole world was shocked after hearing sad news. The sad news was about the passing away of Steve Jobs, the legend who was fighting for his life with pancreatic cancer that had spread in his body. The day before Jobs passed away, Apple announced the iPhone 4S. When Apple issued the iPhone 4S Media Invites with the teaser of lets talk iPhone, it was highly anticipated that Steve Jobs would be announcing the iPhone 4S on stage after no longer being the C.E.O. unfortunately, on the day of the event, 4-11-11, we didn't saw Steve Jobs taking the stage to announced the iPhone 4S. Tim Cook, the new C.E.O of Apple took the stage to announce the iPhone 4S.
While the iPhone 4S announcement was going on, there was an empty seat with a mark of reservation. That empty seat was the place of Steve Jobs, who couldn't make it to the iPhone 4S Media Event to see the unveiling. It was said that Jobs was seeing the iPhone 4S Media Event through a special live stream arranged for him at his house located in Alto Paulo for the iPhone 4S launch. A day later, the iPhone 4S was announced, on October 5 the Internet, newspapers, and new channels were flooded with the sole and sad news regarding the death of Steve Jobs. At first, no one believed such a big tragedy until an official statement came out by the C.E.O of Apple, Tim Cook regarding the death of Steve Jobs.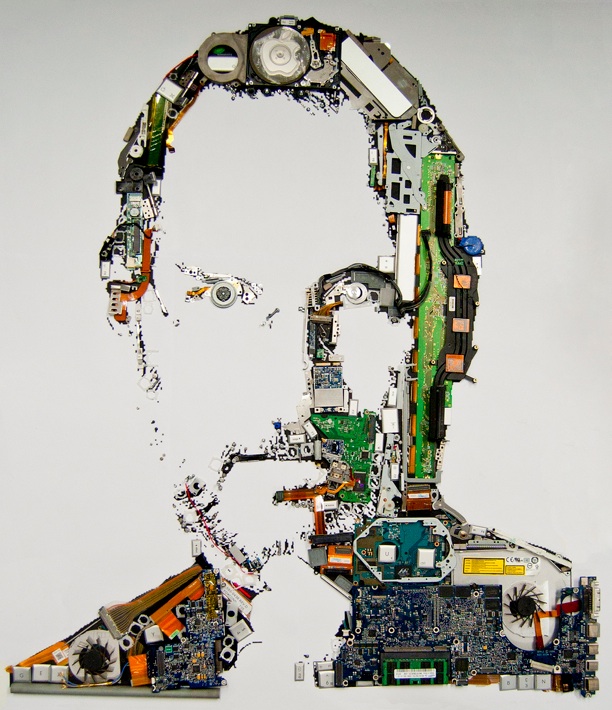 Later today on the passing of Jobs first one year death anniversary, the C.E.O of Apple Tim Cook pasted a notice on the Apple's website to pay respect to the company's late Co-Founder Steve Jobs.
Team,

Steve's passing one year ago today was a sad and difficult time for all of us. I hope that today everyone will reflect on his extraordinary life and the many ways he made the world a better place. As you and I know firsthand, one of the greatest gifts Steve gave to the world is Apple.

No company has ever inspired such creativity or set such high standards for itself. Our values originated from Steve and his spirit will forever be the foundation of Apple. We share the great privilege and responsibility of carrying his legacy into the future. I'm incredibly proud of the work we are doing, delivering products that our customers love and dreaming up new ones that will delight them down the road.

Thank you for dedicating your talents and so much of your lives to Apple. It's a wonderful tribute to Steve's memory and everything he stood for.

Tim
Moreover, Apple has got about a two-minute video made for tribute in regards of Steve Jobs. The video is pasted on their Home page of the official Apple's website.
Video: