One of the most popular game on every platform has recently released their new version of the game with new ever interface and amazing levels. The game has previously been rewarded as the top most downloaded game by the App Store for iOS. The game is not other than your favorite App called Angry Birds. Today Rovio Mobile finally launched their birds into space with a whole new look of the App and with new addition in the Birds. They were teasing the release of the launch of the Angry Birds from most previous days.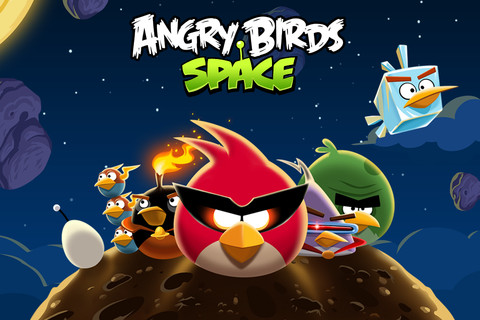 This time they have released the new version of Angry Birds Space for iOS, Android, MAC, and PC. The game brings a new environment, new characters, and a whole new look with awesome new levels. The Angry Birds are also modified in this update with a great new look. Some of the familiar Angry Birds got redesigned. Rovio Mobile has also put in the Space-Eagles which were previously known as Mighty Eagle in previous versions used to help you whenever you sued to get stuck on any level. The procedure is the same for the Space-Eagles. They are available when you complete the levels or else you can buy them from the in-app purchase like before.  There are 60 levels in this initial release of the Angry Birds Space and more will come in future updates. There are additional 30 levels which are named as DANGER ZONE. These additional 30 levels are available in the in-app purchase. These levels are said to be the toughest levels you can ever get.
If you are ready for the Angry Birds Space, so get on your Space Station with Angry Birds Space on it for iOS, Android, MAC, and PC.
Download Angry Birds Space for iPhone/iPod- $0.99 (Link)
Download Angry Birds Space for iPad HD- $4.99 (Link)
Download Angry Birds Space for MAC- $4.99 (Link)
Download Angry Birds Space for PC- $5.95 (Link)
Download Angry Birds Space for Android- Free (Link)
After you are done with the Angry Birds Space, now get ready to launch them into space to kill those pork's that got the eggs of your birds.
Trailer: