Samsung Galaxy S II, the marvelous device which boomed the Samsung's mobile industry in months. The Samsung Galaxy S II competed with the Apple's iPhone 4. After the S II, Samsung increased their Galaxy Series with releasing Samsung Galaxy Tab. After the Samsung's Galaxy Tab the market attracting towards Samsung decreased but when once again the Korean company used their mind to release a new overhaul in the mobile industry, a new trend which was the Samsung Galaxy Note.
By the name people got attracted once again the customers rushed towards Samsung and it revealed on Internationale Funkausstellung Berlin (IFA) 2011 in September. The device got on sale in the late October starting from Germany but not the Great Britain. Samsung shipped over a million Galaxy Notes in less than two months. The latest reports for the Samsung Galaxy Note confirmed that over 7 Million devices have been shipped around the globe.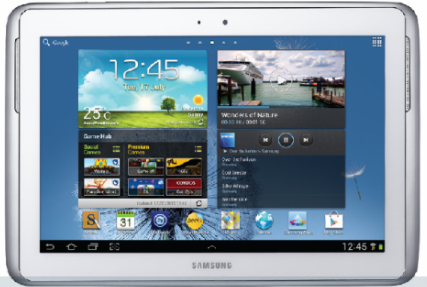 And today we are going to tell you about the third Samsung Galaxy Note (Second was the 4G LTE Samsung Galaxy Note), the Samsung Galaxy Note 10.1… SHOCKED!!!! Yes, this time Samsung's gonna say 'Is It A Galaxy Tab ? Is It A Note ? It's A Galaxy Note 10.1'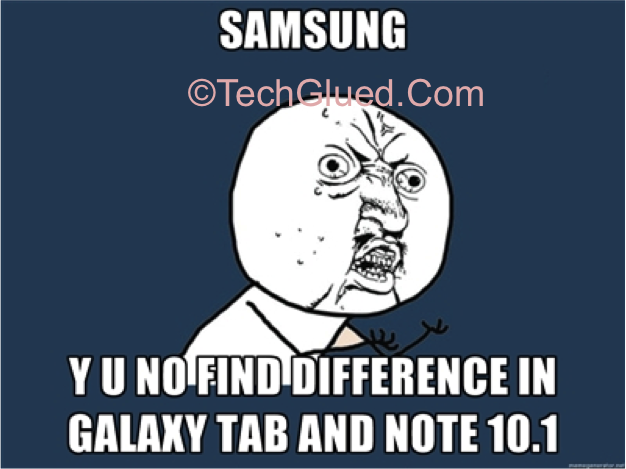 The Korean company hasn't revealed anything yet but the specifications for the Samsung Galaxy Note 10.1 are completely confirmed from a reliable source, below are the specifications
1.4 GHz Quad Core Processor
5 Mega Pixel AF Camera With LED Flash (Rear Facing)
Video Reocrding Up To 720p
Playback Up To 1080p
10.1 WXGA TFT Full Touch Screen (C-Type)
A-GPS
Bluetooth 4.0
USB 2.0
802.11 a/b/g/n (2.4+5 Ghz)
Acceleration, Magnetic, Gyro And Light Sensors Embedded
Google's Android Ice Cream Sandwich 4.0
For those people who are reading about the Samsung Galaxy Note 10.1 for the first time, we will tell you that Samsung actually told about there idea on Galaxy Tab 10.1 at Mobile World Congress (MWC) this year and forwardly Samsung has also held an event on 15 of this month where they claim to reveal 'MAJOR' Galaxy Device in New York City.
Some sources also claim that the Korean company may reveal the Galaxy Note 10.1 on Internationale Funkausstellung Berlin (IFA) this year.
If it's so what is Samsung going to reveal on there event ?? Stay Glued.