Samsung Orb feature is said to be coming in Android Lime 5.0 by the Korean Company soon.
The long rumored feature of Samsung Orb was expected to make an appearance at March 14 on Samsung Unpacked 2013 Episode 1, but unfortunately we didn't saw the arrival of Samsung Orb on the Media Event. Samsung announced Galaxy S IV with tons of new features and missed out this Samsung Orb feature in the Galaxy S IV. Before Samsung could take the stage to take clothes off its new Flagship, rumors and confirmations were flying in that Samsung will announce Samsung Orb feature in Galaxy S IV that will replace Google's Photosphere feature in Android 4.2. Google's Photosphere is a feature by which you can capture 360-degree panoramas with three-dimensional viewing experience.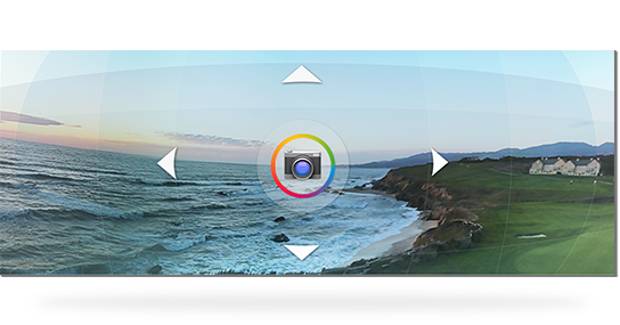 Over here, Samsung Orb is said to be delivering the same function of capturing 360-degree panorama pictures, but in a different way. We can say that Samsung Orb will be an alternative to Google's Photosphere for Samsung's users. In addition to 360-degree panorama picture capturing, it was also rumored that Samsung Orb will use Facebook, Twitter, and Google+ Social Media Integration to share the pictures instantly. However, Samsung Orb failed to make its appearance in Galaxy S IV. The reason is unknown. All we know is that Samsung Orb feature made the headlines before Galaxy S IV could.
Other than the news of Samsung Orb, we are also hearing that Samsung has planned to jump on Android Lime 5.0. In other words, Samsung is planning to announce Android Lime 5.0 in which this feature of Samsung Orb is expected to make an appearance. The reports of Android lime 5.0 are skeptical because Samsung has planned to ditch Android over its own OS called Tizen.