Earlier today we reported about an incident that took place in the U.K, where a Five Year old kid spent £1,700 ($2,500) on In-App Purchases of Plants VS Ninja Game on iPad. David Kitchens Father, Greg Kitchen, downloaded the game of Plants VS Ninja on his son's iPad after seeing the status of Free on it. The father was complete unaware of the fact that these free Apps usually got expensive in-app purchases and can be bought if any payment method is attached on iTunes. Un-expectedly, David started to buy weapons and other stuff through In-App purchases without knowing that he is being charged $100 for In-App Purchases.
Not only David Kitchen wasn't aware, even his parents were not aware of the fact that their son is doing something big on the iPad until payment confirmation E-Mails started to flood in the account holders E-Mail account. However, due to lack of awareness, Apple agreed to refund the total amount.
These days the use of iPad/iPhone/iPod is increasing day by day among children. Every one needs to have an iPad/iPhone/iPod to play games or to use it for their professional use. To achieve this goal, people not only need to buy an iPhone/iPod/iPad, indeed they need to buy or download free apps from iTunes to utilize their iDevice. Over here, people downloading free or Paid Apps are unaware of the term of In-App purchases and only few of them are aware of this term. Usually Developers make the Free Apps to earn through In-App purchases that is not a good practice. Mostly people falling in this trap are those who have associated their Credit Card on iTunes and got kids using the iPhone/iPod/iPad.
The question that people should ask or need to know about is, "How can we stop them using or from buying things through In-App Purchases System."
Parents having their Credit Card information on iTunes can stop their kids using the In-App Purchases System by setting up a parental control on their iPhone/iPod/iPad. This will help them from restricting that area of In-App Purchases System. In order to accomplish this goal, we have made a small guide to help all those who want to stop their kids from being David Kitchen part 2.
Stop Kids from Using In-App Purchases System on iPhone/iPod/iPad – How To
Step 1:
Go into Settings.app on your iPhone/iPod/iPad.
Step 2:
Once you are in Settings.app on your iPhone/iPod/iPad, navigate to General.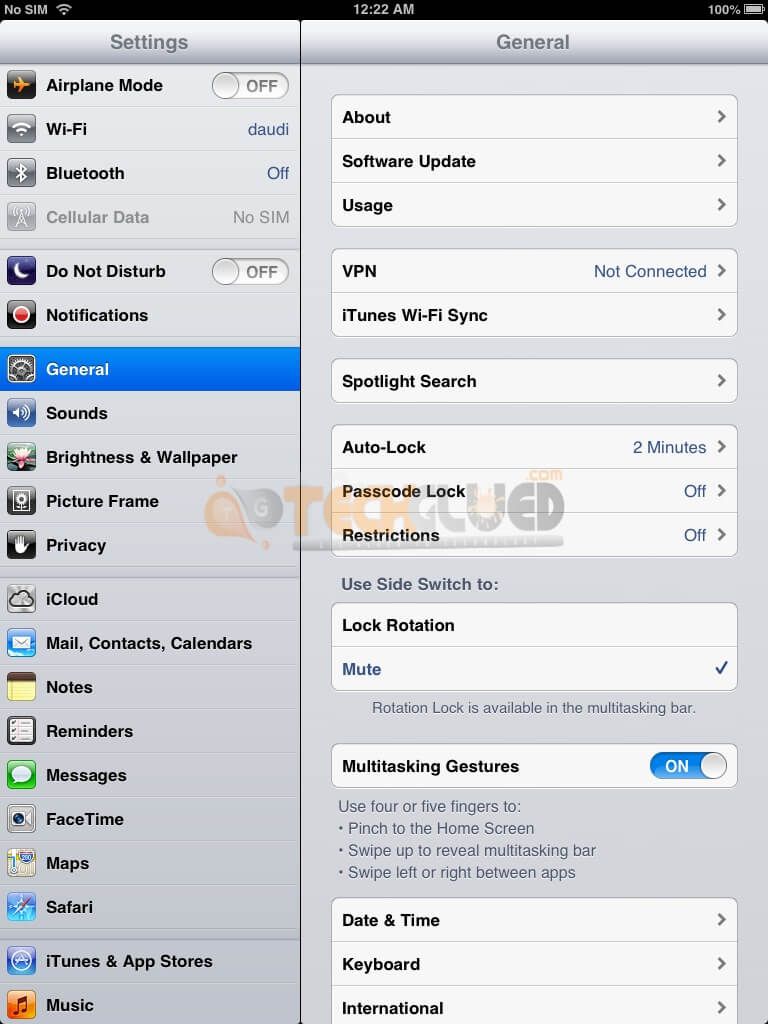 Step 3:
After going into General, go into Restrictions and Enable it.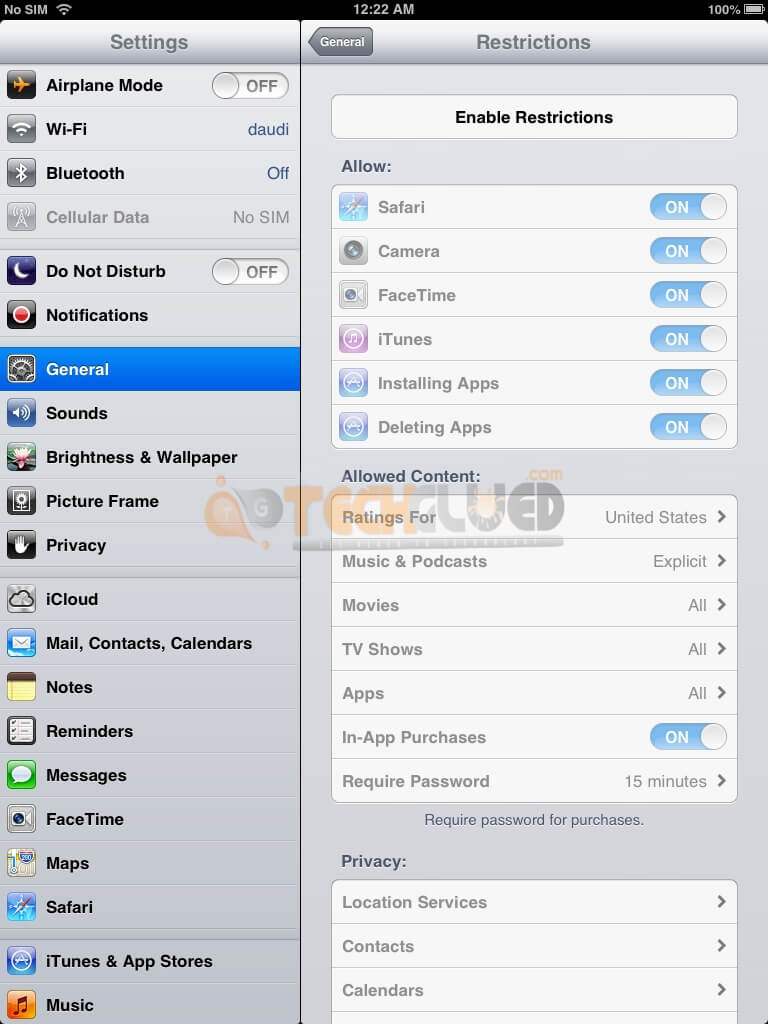 Step 4:
After you have Enabled the restrictions, configure it according to your need and keep the In-App Purchases option on Enable to stay safe from spending spree.