Later today, the ancestor of Installous and AppSync, Hackulous announced on its official page that they are shutting down the pirated App business because it is getting out of control. This news of sudden shutdown by the team of Hackulous might make the internal security staff of Apple a bit happy, but it is not going to make them jump like a monkey because there are few more websites operating like Installous on the Internet. However, the major source of cracked Apps was of Hackulous that was Apptrackr.org. Later on, the name was changed from org to .cd because of a sudden crack down of Apple security staff on Apptrackr.org.
The staff of Hackulous did worked hard to keep up the cracked Apps on their server for several years and suddenly today after several years, the staff came up with a notice on their website that they are shutting down the business because it was getting out of control and they couldn't manage it. The team tried hard to manage the business, but they couldn't look after it due some other circumstances that are not mentioned in the notice. The notice on Hackulous is as follows:
Goodnight, sweet prince.

We are very sad to announce that Hackulous is shutting down. After many years, our community has become stagnant and our forums are a bit of a ghost town. It has become difficult to keep them online and well-moderated, despite the devotion of our staff. We're incredibly thankful for the support we've had over the years and hope that new, greater communities blossom out of our absence.

With lots of love, 
Hackulous Team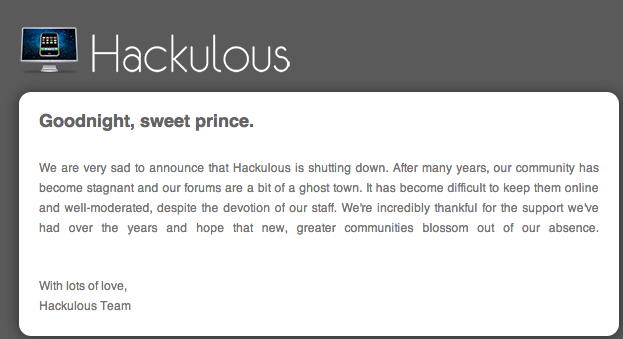 The myth behind the sudden shut down of Hackulous is not clear enough. As we can see the above message posted on the website of Hackulous that states about the moderation of the forum and doesn't says anything about the removal of Installous or AppSync for iOS from Cydia. The notice on the website only portrays the situation of Hackulous forum and clearly stated that the forum business has been shut down that was running under the name of Hackulous. It is still unclear about the clamp down of Installous and AppSync for iOS to be done or not.
By the time, the management of Hackulous decides about the shutdown of Installous and AppSync for iOS, meanwhile let us briefs you a little about two things that are stuck in between of the shutdown. Lets first start with Installous.
Installous: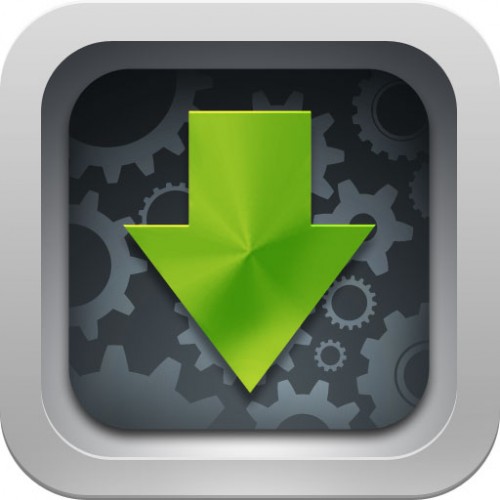 It was/is the program for iOS that allows a person to install crack paid Apps on iOS for free. All it needs was/is a Jailbreak to install this program. As we all know that piracy is not good for anything, therefore the main aim of Installous was to let people experience the Apps before they pay for them.
If we look back into the brief history of Installous, it was called Appulo.us and later on, it switched to Hackulous with the name of Installous.
AppSync:
AppSync was the program by which people were able to install and use the cracked Applications with the help of Installous. We can say that AppSync was like a G.F of Installous. Without AppSync, nothing could be happened. If you wanted to install Installous, then you would need to install AppSync as well. The common thing between both of them was that they required Jailbreak.
After hearing this news of Hackulous shutdown might make some happy and some sad because every got his/her own thoughts and the way he/she used to us Installous. According to us, majority of the people would be happy because something great has turned down today and they would be partying without knowing the fact that piracy has no end. When you pirate one thing, you don't just only pirate it, you give birth to many new pirates.
We are also glad about the decision taken by the team of Hackulous to shut down the entire business of pirated Apps. This decision will encourage the users to buy Apps directly from Apple and will stop them from downloading the pirated Apps. However, shutting down Installous will not stop other cracked paid app provider sources from providing the Apps.
UpdateX1:
Installous Shuts Down on Jaibroken iDevices: