The long gone iOS Hacker, @Comex was working at Apple as an Intern because he was the kick ass hacker in the iOS Jailbreak community. About a year ago, @Comex left the Jailbreaking scene to work at Apple as an intern. Apple hired @Comex because of intense shame due to his low level exploits that Apple couldn't patch up that easily. Therefore, Apple offered an internship to this famous iOS Hacker and he happily accepted the offer of Apple and started to work at Apple until today. Today the famous iOS Hacker, @Comex Tweeted something strange on his Twitter account that made the Fans waiting for the iPhone 5 and iOS 6 Jailbreak happy.
Today @Comex announced on his official Twitter account about the terminated internship at Apple about after a year.
So… no point in delaying.As of last week, after about a year, I'm no longer associated with Apple.

— comex (@comex) October 18, 2012
The real person behind the identity of @Comex is Nicholas Allegra. Allegra is the student of Brown University. The reason stated by Allegra regarding the ending of internship at Apple suddenly to Forbes was that he got late to answer the E-mail sent by Apple to him regarding the continuity of the internship at Apple or not.
(As for why?Because I forgot to reply to an email.)

— comex (@comex) October 18, 2012
Andy of Forbes Writes:
When I followed up with Allegra in a phone call, he explained that the email he forgot to answer was an offer to continue his employment at Apple as a remote intern. At Apple, apparently, offer letters are taken rather seriously, and Allegra soon learned that his had been rescinded. "I wasn't too happy about it, but it didn't seem like I was able to fix it," he says. "So that's what it is."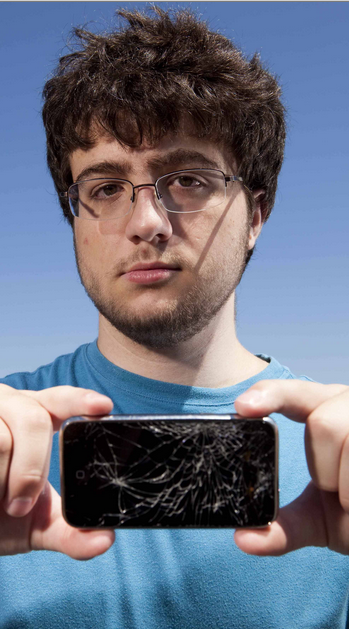 As for now the plans of Allegra are to continue his studies at Brown University and no words have been said on the iPhone 5 iOS 6 Jailbreak by him. However, we got another iOS Hacker who Tweeted about the iPhone 5 Tethered Jailbreak.
Upgraded the #failbreak with a kernel exploit so tweaks actually work on iPhone 5. :D Almost a full tethered JB, though need dev account.

— planetbeing (@planetbeing) October 18, 2012
The iOS Hacker is Planet Being. Today he Added an exploit for #Failbreak to make the tweaks work on iOS 6 on iPhone 5 with a full Tethered Jailbreak. To perform this tethered Jailbreak, you need to have a Dev-account. Even if you got the Dev-Account, you cannot go on wit the Tethered Jailbreak because the iOS hackers haven't released any method to perform the Jailbreak.