Did you just say that Apple is going to release an iPhone 5? If yes then you are wrong. Apple has planned for something else. We are not going to see an iPhone 5 this year, indeed we will be seeing 'The New iPhone" this year. The new of The New iPhone 5 comes from a Dutch Blog, iphonenieuwsblog showing a picture of the iPhone packaging suggesting the name is "The New iPhone" with iOS 6 and the design of the new iPhone seems a bit more similar to the leaked designs in preceding days. The only thing removed from the The New iPhone is the numerical interpretation of five. Only the numeric letter, five has been removed from the name and rest everything is the same.
The design shown in the picture of the New iPhone 5 Packaging shows the design is similar to the iPhone 4 one. This makes the leaked designs rumors more prominent.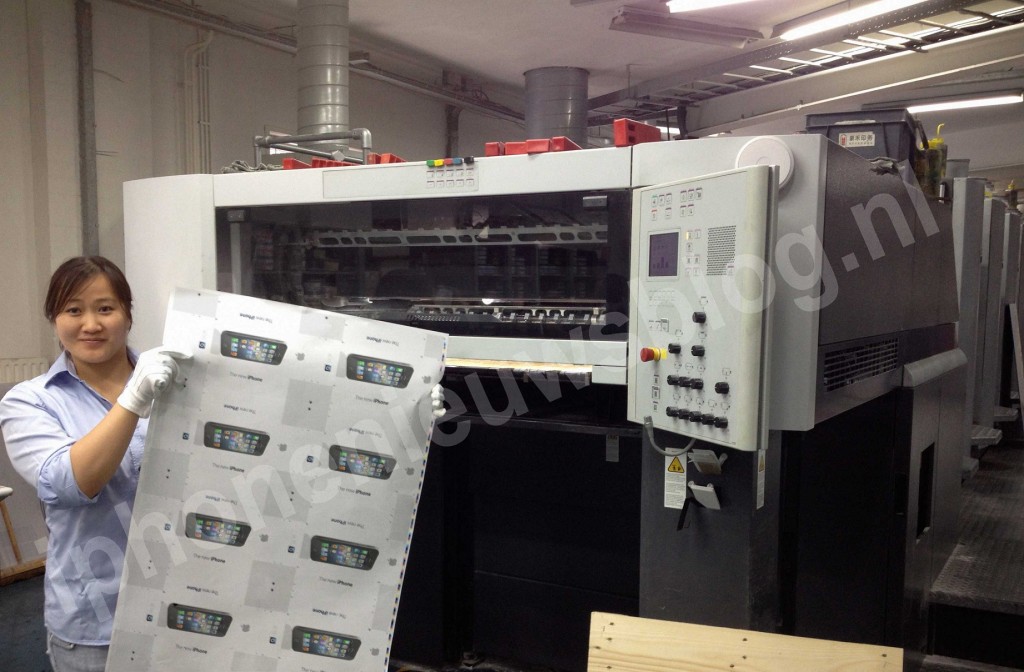 (High Resolution picture present here)
Guess what? The gossip pounder for the iPhone has started its process. We will now be crushed with the New iPhone 5 timely rumors. The same thing is going to happen with us that happened at the time of iPhone 4S launch. The world was expecting an iPhone 5 at time, when the iPhone 4S was announced. Now, when the world is expecting an iPhone 5, Apple is going to announce "The New iPhone". If the picture is true, then we have further confirmation that there will be no iPhone 5. The only iPhone that we will have would be called "The New iPhone" without a numeric symbol of five (5).
Apple might have joked with us in the recently official Media Invite for September 12 showing a big Five in the picture.
However, it was expected that Apple would follow the same name for the upcoming iPhone because they named the iPad 3 to "The New iPad" after iPad 2. This time the name of 'The New iPhone" could easily be taken into consideration.
Moreover, there is no such authenticity regarding the above image. We cannot say whether it is fake or real. According to TechCrunch, the picture could be replica because any one running a huge printing press can print out one picture of the iPhone box packaging and get famous by leaking it out. Moreover, yes, some people do these types of things. The iPhone in the picture seems a bit different from the mockups that were shown before.
What do you think about the above image, fake or real?