In past we have seen many Apple Store robberies where smash and grab was done. This Monday in Vancouver, Canada, An Apple Store heist took place where the trio bandits used wielding Bear Spray to accomplish the mission. The heist took place before the Apple Store closing time. At that time, there were about 40 people in the Apple Store when the trio bandits broke out with wielding Bear Spray and taking unknown quantity of iPods, iPad's, and Laptops with them. The trio bandits attacked the Apple Store before 7:00PM local time.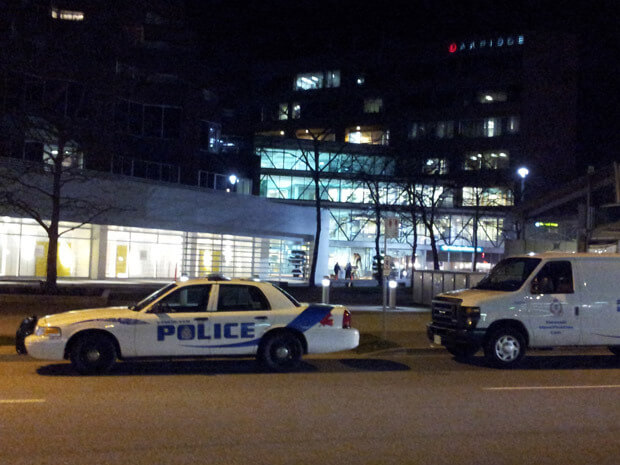 According to the NationalPost, there were approximately 40 people in the store at the time of heist and out of them five people were treated by paramedics for exposure to the chemical, whose active ingredient is derived from cayenne peppers.  The suspects fled the scene by a car dumping behind the products that they stole from the Apple Store. Vancouver police discovered this fact after they had putted K9 on the scene. The Vancouver police are still looking for the three male suspects who fled from the scene after robbery.
This Apple Store heist left the corridors of Oakridge Mall thick with the smell of Bear Spray even after an hour of the heist.
This is the first time in history that some one used something different to rob an Apple Store. These days people use Weapons or cars to break into the Apple Store and grab the limited products displayed on the front shelves of the store. It is unclear that why did the thieves used this Bear Spray that is used to stay away from the Bears while they are attacking you. This spray is usually un-harmful to them, but still to use something on human beings that is made for animals is not safe.