Many of you using iOS and Android would be familiar with the competitor of WhatsApp Messenger called Viber. Viber allows you to do something more than the WhatsApp Messenger. With this awesome App for iOS and Android, people can send Free Text Messages, do voice calls, send pictures in message, and much more. This can be only done between those who got the App installed on their Devices. This means that, person A having Viber can make liberated calls to Person B having Viber and even send each other free SMS, HD-Pictures for free. The only problem till today was that this Application was available for iOS and Android only.
Today, we got amazing news for all those who were waiting for Viber to expand their network on to other platforms, such as BlackBerry, Nokia, and Windows Phone 7. Viber today announced on their official Twitter account that they pleased to announce that they had released a beta version for Windows Phone 7 and BlackBerry users. Due to the overwhelming demand on social-networking websites, like Facebook and Twitter, they had to release a version for Windows Phone 7 and BlackBerry. They already got more than millions of users of their App, Viber. The expansion of other platforms will increase the number of users for Viber.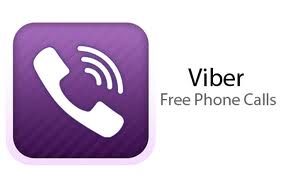 Currently, Viber is offering only text messaging on these two new Platforms and will later allow HD-Calling function, when they pass the quality test. This is their first beta version for BlackBerry and Windows Phone 7 with initial step of messaging for free and sending HQ-Pictures to anyone using Viber. Another amazing thing is that you can send free text from BlackBerry to iOS, Android, or Windows Phone 7. You will not be limited within the boundaries of your own platform like other apps do. This is the best thing about Viber and one of the best reasons to grab one for you.
Viber for BlackBerry is available to download from BlackBerry App World and for Windows Phone 7, from the Windows Phone Market Place or directly from Viber. You can download the Beta version of Viber from below for BlackBerry and Windows Phone 7.
Viber Beta for BlackBerry (Download Link)
Viber Beta for Windows Phone 7 (Download Link)
We are pretty sure that people using BlackBerry and Windows Phone 7 would be really happy to hear about this awesome news. If you are a current user of Viber, so do let us know about your experience with it.