Well folk's two hours are left and we have as usually got the links below for the live stream but this time its just not stopping, Apple is heading up for a live stream on Apple TV and on there website today. In addition, from today's event we expect a lot, starting with the iPad and ending up with the accessories. Until now it's a big cheer to the event as the arrangements are on the peak, the California Theater is suited for the event.
Apple today is pushing the live stream for the first time ever to the Apple TV's and on their website. Apple is not the first company showing up the live stream, we have seen many conferences/events by Samsung and Google where live stream has took place.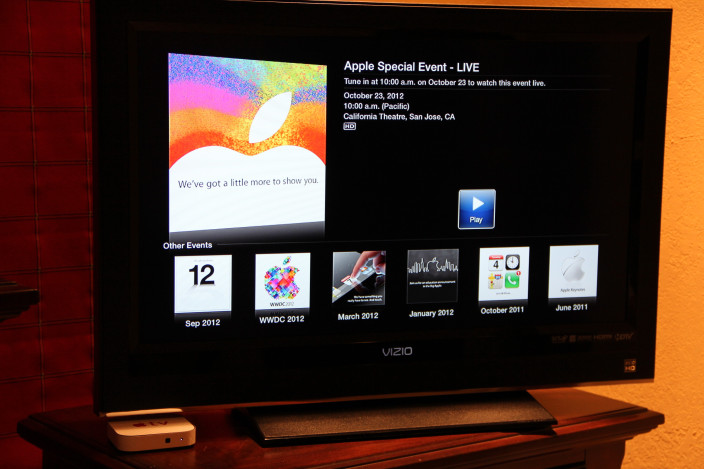 iPad Mini is the first device to be talked about today, iPad mini will be available in three variants of 16/32/64 GB with availability in two colors of Black/White and completely with an aluminum back. Moving further that we would be having a complete line up of Macs refreshed, most probably we will be adding a new device to the Mac lineup, the MacBook Pro with Retina Display of 13 inches. The refreshed Mac lineup will contain the Mac Mini's, iMac's and MacBook Air's
Today we are also expecting the iTunes 11 to be released or a date of pushing should be announced by the representative. Many sources yet have claimed an update to iDevices of iOS 6.0.1 declining the glitches in it. We may also look up to new accessories regarding the all-new Lightning but more is yet to come, so get ready.
Watch Apple Media Event Live Stream (Official)