Following the preceding report of Google MAPS Submitted to the App Store awaiting Approval, today Nokia announced that they are coming with a new Application called "HERE." This new Application is not any social or business App; indeed, it is a MAPS Application with more advanced and technical features made for iOS and Android platforms. This new MAPS Application "HERE" wont is a complete native App, as it would be made on HTML5. This new "HERE" MAPS Application will feature voice-guided walking directions and some of the offline features.
This is indeed a smart move by Nokia to release an iOS and Android MAPS App. Nokia the handset manufacturer was looking forward to make some space in this era of advance technology by combining with Microsoft to make Windows Phone compatible handsets, but couldn't achieve its target. Therefore, Nokia changed the move and opted to make an Application that will work on cross platforms. As the Google MAPS is awaiting Approval in the App Store for iOS, Nokia in a press release today stated that:
San Francisco, California – Today Nokia introduced HERE, the first location cloud to deliver the world's best maps and location experiences across multiple screens and operating systems. With the new brand, HERE, Nokia aims to inspire a new generation of location services and devices that make the mobile experience more personally significant for people everywhere… To further extend its location services, Nokia is launching a maps application for iOS under the HERE brand.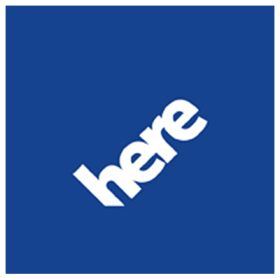 This new "HERE" MAPS Application would be arriving in the App Store and on Google Play Market after some time. We don't promise about the App Store because Apple got some stict policies lined up for the Applications Approval. Other than iOS, we can assure "HERE" Arrival on Android because Android accepts the Applications easily. We would be seeing this "HERE" App on Android sooner than iOS or the same time. This new upcoming "HERE" MAPS for iOS would be a great App for iOS Users because after the release of iOS 6 in which Apple integrated its own faulty MAPS, people opted to go for alternative MAPS App rather than the official iOS 6 MAPS App.
After hearing the news of iOS 6 faulty MAPS, Google played its move by submitting the MAPS App on the App Store, which is currently being viewed or held for moderation. Even before Google could play its move, the former C.E.O of Apple, Tim Cook posted an Apology over the MAPS App and listed some competitors MAPS App in the list in which one of the name was of Nokia MAPS App.
However, beating out the competition, Apple is continuously working to improve its own MAPS App in the upcoming iOS 6.1. The preceding release of iOS 6.1 beta 1 showed some improvements in the official iOS MAPS App. Later on in iOS 6.1 beta 2, no words were said on the MAPS App for iOS. Combating the MAPS issue in iOS, the question to be raised in minds of millions of people would be regarding the Approval of Google MAPS and "HERE" Maps from Nokia by Apple would be done or not. In order to comment on this thinking, we would need to wait for some time because Apple is unpredictable. It can Approve and Disapprove the two major MAPS App and vice versa.
A part from the approval or disapproval, we ask you about Why not to have three Major MAPS Apps on one single Platform. If we can get these three major Maps App on iOS only, this would be the another reason to love iOS because you will be having Three Major MAPS Applications under one roof. Do let us know what do you people think about this statement.