The highly anticipated Apple's iPad Mini Media Invites are going to roll out soon. The expected date for the Media Invites was rumored to be October 10 that is a day away from today. Before the Media Invite rumor could fly on the Internet, we reported about the iPad Mini production that started at Foxconn Brazil Plant. Soon after the news of production started at Foxconn Brazil Plant, we told you another news about the iPad Mini leaked design that included the back panel and the front panel of the iPad Mini with LCD.
The leaked internal and external components of the iPad Mini hinted towards one thing that no one noticed clearly. The leaked components showed a physical evidence of a Nano SIM in the interior part. The presence of Nano SIM tray in a 7.85-inch iPad Mini increases our doubt level for cellular network availability in the iPad Mini. It was highly anticipated that a WIFI Model of the iPad Mini would be released by Apple to compete with its competitors.
However, Taiwan Media came up with an iPad Mini Mockup showing a black band on the top of the iPad Mini Mockup that is usually found in the iPad WIFI+3G models.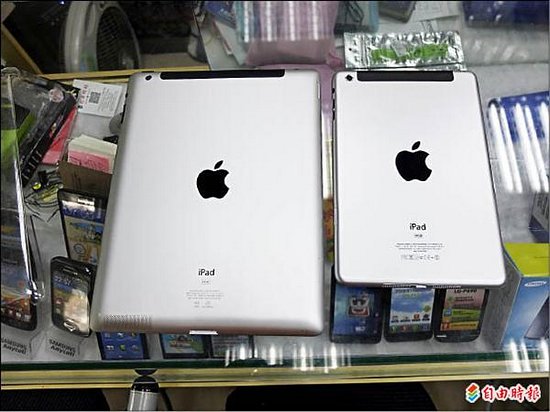 The news about the iPad Mini 4G LTE Model is not rock solid, but we expect Apple to release a 4G LTE compatible iPad Mini model this October. The leaked components that showed the physical presence of the Nano SIM Card Tray in the iPad Mini makes the rumor of 4G LTE more prominent. If Apple fails to provide 4G LTE in the iPad Mini, we can expect a 3G service in the iPad Mini that will be beat out the Nexus 7 and other tablets like Amazon Kindle Fire. However, the issue over here is not about the presence of 4G LTE in the iPad Mini or not, the real challenge for Apple would be regarding the Battery. Apple will need to work more on the battery life if they are planning to bring in the 4G LTE in the iPad Mini or a 3G service in the iPad Mini.