Forget about all the rumors and leaks regarding the iPhone 5 because the iPhone 5 is now for sale in China. China did it once again. They have started to sale out the iPhone 5 before the release date. We are not going to share any leaks or images of the parts regarding the iPhone 5, indeed we will be sharing the real iPhone 5 pictures that arrived to in China at a very-low cost. The iPhone 5 that we are going to show you will not be a hoax one or some purported image from any vendor or supplier that has been leaked.
The iPhone about which we are talking and is for sale in China looks good in the cover and when taken out, one cannot refrain from having it.
Still wondering what sort of iPhone 5 is that looks good in cover and taken out people want to have it.
Ladies and Gentlemen: let us introduce you the new iPhone 5 ice cream that is on sale in China.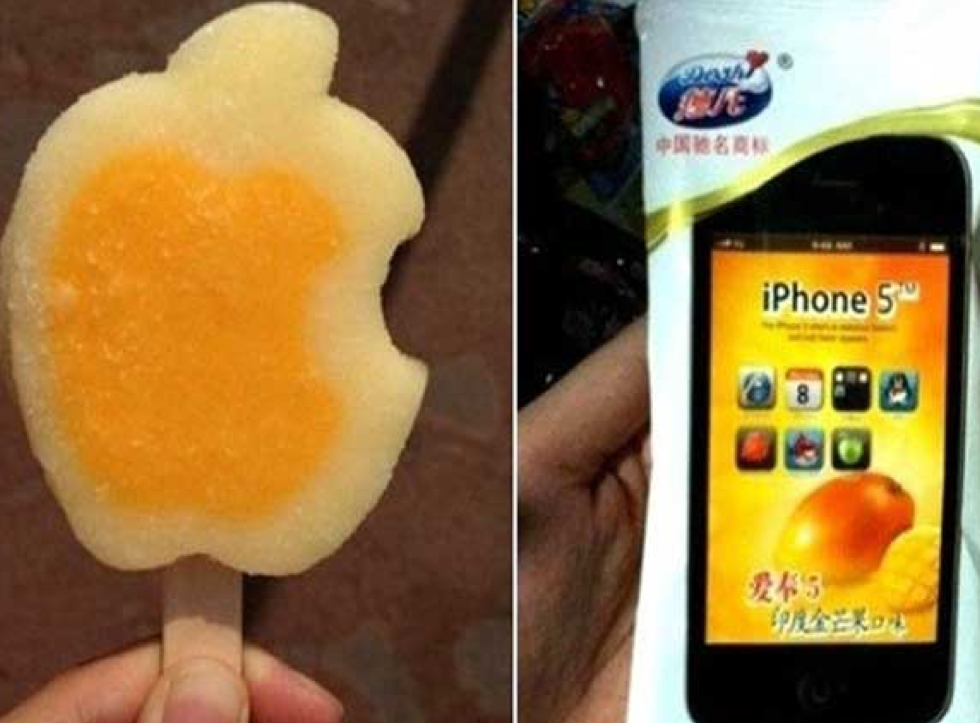 This new ice cream is having the name of iPhone 5 and flavor of Mango.
Truthfully, this splendid levelheaded ice cream has been the best selling ice cream in China so far.
According to a teenager who is an Apple fan states that
"I'm eating an 'iPhone 5'. It's fantastic and funny."
This new iPhone 5 ice cream out of the cover, looks fantastic and look funny in the cover. This new iPhone 5 ice creams for sure seems to be violating the Apple trademark because the ice cream manufacturer is using the Apple logo in the ice cream and iPhone 5 trademark name on the cover.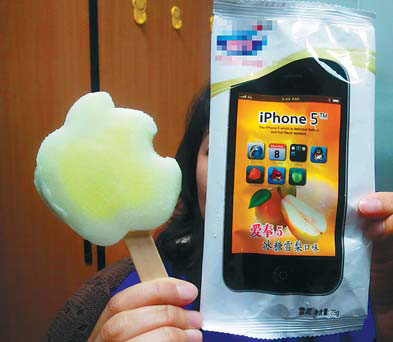 To use the name and logo on this ice cream might be violating the law in our thoughts, not in real. Do you want to know why?
The reason has been explained by China Daily that the company is using the name and logo in different product line. The company is not using the name of iPhone 5 and the Apple logo in the Telecommunication field. Therefore, the company is not violating the Apple rights of Copyright.
"Deshi can use the trademark because it is used in a different sector that Apple Inc didn'tregister,"  a lawyer, told China Daily.
Deshi, the iPhone 5 ice cream seller company has already applied for the trademark of the name in this new field and are waiting for the approval.
How ever, the real iPhone 5 will be coming out on September 12.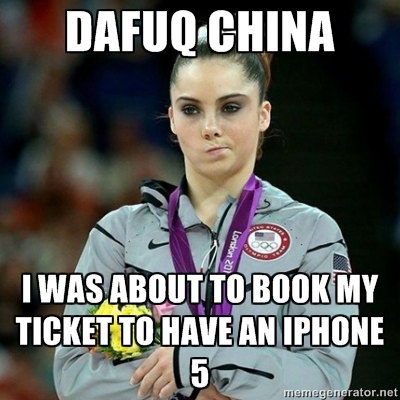 If you live in China, don't forget to try out the iPhone 5 ice creams. After having it, don't forget to share your experience with us. We would love to know more about these iPhone 5 ice creams.