A month after the preceding leak of Galaxy S4 Mini, the un-announced Galaxy S4 Mini leaks again with the same design, color, and images.
Samsung Galaxy S4 came in the rumor before Galaxy S4 could be debuted officially. At that time, the release of Galaxy S4 Mini was skeptical because Samsung was about to announce Galaxy S4 and rumors started to spread about the arrival of Galaxy S4 Mini sooner than expected. Hence, the rumors regarding to spread more and more regarding Galaxy S4 Mini than the official Galaxy S4 specs because S4 Mini was gaining more popularity than its big brother. We all are aware of the fact that Samsung will announce Galaxy S4 Mini because the Korean company release S3 Mini in October 2012 following the Galaxy S3 sales in May.
Therefore, the arrival of Galaxy S4 Mini 100% confirmed, but the real Galaxy S4 Mini release date is not confirmed. The expected arrival date of Galaxy S4 Mini Release is set for this summer. We all know that what Samsung did last summer. Keeping the same knowledge in our minds, Samsung released Galaxy S4 in April and the most leaked Galaxy S4 Mini would be released this summer. Last year Samsung announced Galaxy S3 in May 2012, where as the S3 Mini was released in October. This year the story is definitely going to be different. Indeed, the story is different.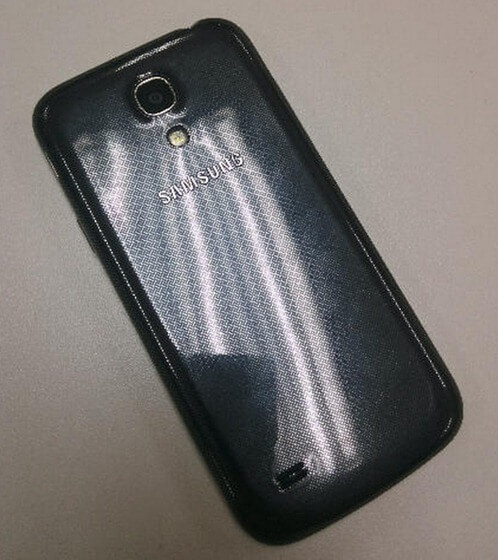 As the story is different, hence the way of releasing Galaxy S4 is going to be different as well. In past few months, we have seen the amount of rumors regarding Galaxy S4 Mini and the times it has leaked before official announcement. The way it is being leaked makes us in a doubt that Samsung is trying to reach Guinness World Of Book Records for the medal of Most Leaked Smartphone on the Internet in 2013. Believe it or not, Apple's iPhone have never ever made such appearances on the Internet like Galaxy S4 Mini has made and is making until release.
This time Samsung Galaxy S4 Mini images arrive from smartnews.bg. The only thing different in the images is of the look. The images are taken with a good camera and properly showing Galaxy S4 Mini design, size, and color.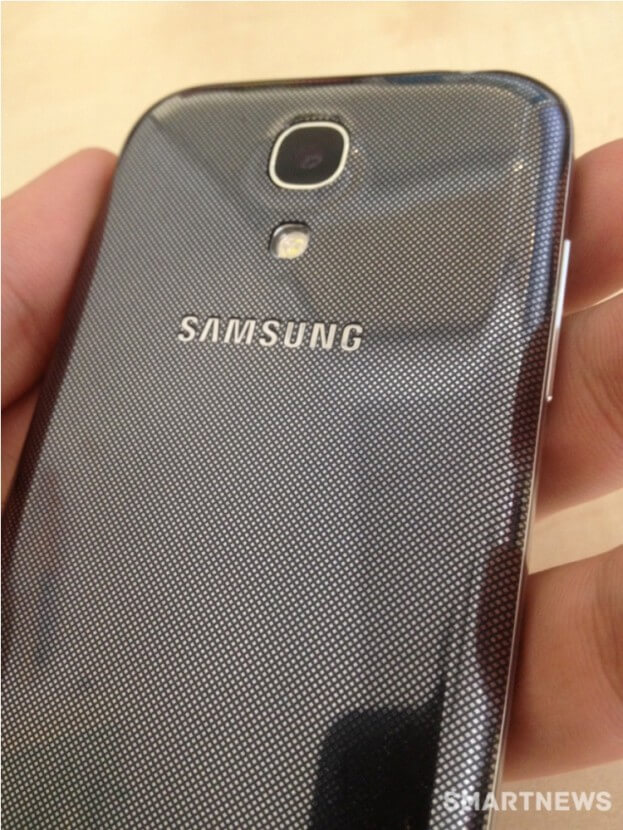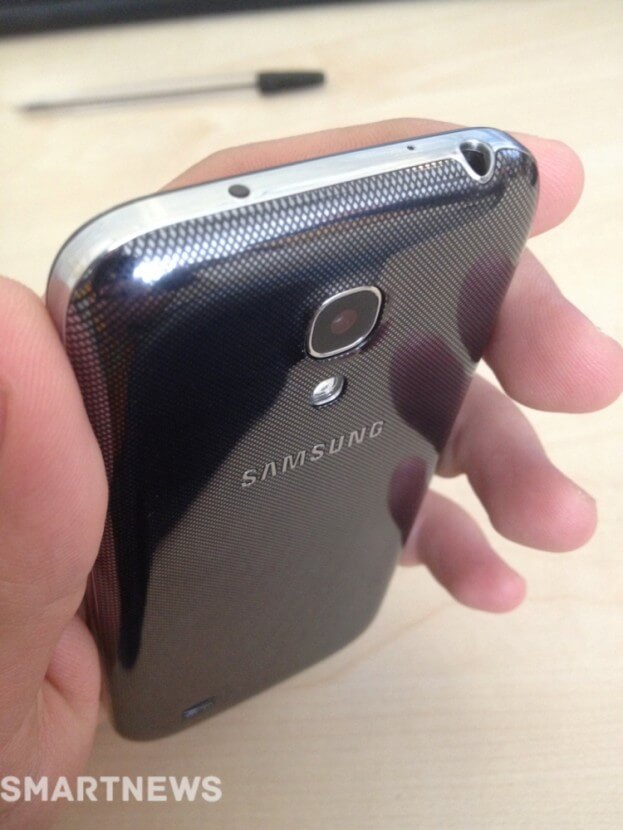 Samsung Galaxy S4 Mini will be equipped with a 4.3-inch Full HD AMOLED Display, 256ppi, and 1.6 GHz Dual-Core. The device will come in the same two color variants of Black and White. Moreover, Samsung Galaxy S4 Mini GT-I9190 will feature a Duos model and a non Duos Model.
In past Samsung has confirmed the arrival of Galaxy S4 Mini officially by leaking some details regarding it on its website.