Today the iPhone 5 and iPad Mini purported Dock Connectors was leaked in wild. The same Dock connectors surfaced from different source this time. We have previously seen many mockups of the iPhone 5 with purported 8-pin dock connectors and a replaced head Phone Jack at the bottom pointing out a replacement will be made in the upcoming models of Apple Products. Recently, we were not fulfilled with the iPhone 5 rumors and parts leaks, meanwhile the iPad Mini made a ghost appearance in the world of rumors. The iPad Mini Leaks came out from nowhere.
Today, the iPhone 5 and iPad Mini purported Flex Cables parts are said to be picking up the headlines on every single tech blogs. The couple of iPhone 5 and iPad Mini seems to be great because they both got something in common. Can you guess the knot out?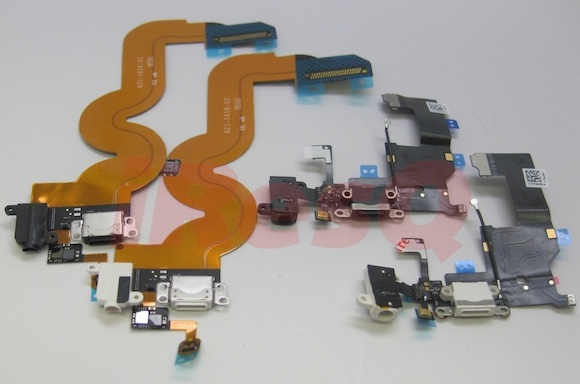 Stop guessing the knot because there is no knot. The similarity between both of them is of the same dock connector with the same placement of Head Phone Jack. The Head Phone Jack placed at the bottom. Moreover, the flex cables leaked by iResq shows same two old colors that are Black and White. Therefore, we cannot expect any new color tone in the field for the iPhone 5.
According to Macrumors, the current leaked images show a different part number as of the previously leaked components part number earlier this week. The part number noted on the previous leaked parts was 821-1476 and the current leaked parts carry 821-1516. It is also noted that these are the first ever-internal parts of the iPad Mini that surfaced today on the Internet. We have never seen these parts before today.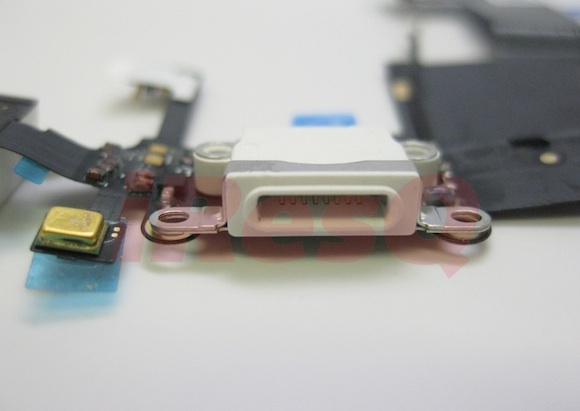 Now in the second picture that was leaked of the iPad Mini dock connector, we can clearly see that Apple has planned a 50% off the dock connector pins that rumored to be of 16-pin dock connector. This means that Apple would be providing with an 8-pin dock connector rather than a 16-pin rumored dock connector. You can count the connectors your self in this image close-up.