Ahead of the iPhone 5 launch, we are now getting rumors on daily basis. Previously we heard about the mother/logic board of the supposedly iPhone 5 leaked and today we came across a new rumors that suggests the iPhone 5 FaceTime camera would be in center. The news regarding the iPhone 5-centered FaceTime camera was leaked by Mike of Cydiablog stating that they have received some iPhone 5 front screen protectors in two different qualities.  The qualities mentioned by them are Ultra Oleo phobic and Ultra Crystal. We assume the other names of these two qualities can be given as Crystal Clear and Frosted protector in a layman words.
The alleged iPhone 5 front screen protectors put more eight on the previous rumors regarding the size of a 4-inch screen. Moreover, the leaked screen protectors also confirms the preceding news of the iPhone 5 front panel that suggested Apple would be replacing the FaceTime Camera along with other accessories due to a bigger screen this year. In that report, the FaceTime camera was also shown in Center.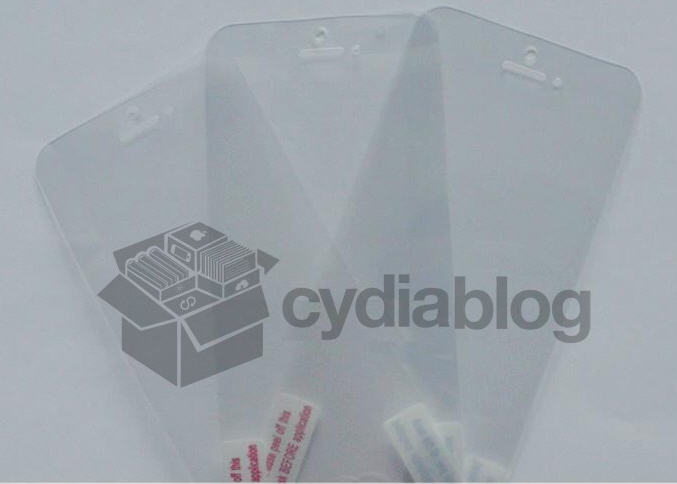 As you can see in the above picture that the screen protectors are of bigger size pointing out towards a bigger screen with a centered FaceTime Camera. The holes are also placed on the same position as they were leaked in the previous front panel leak.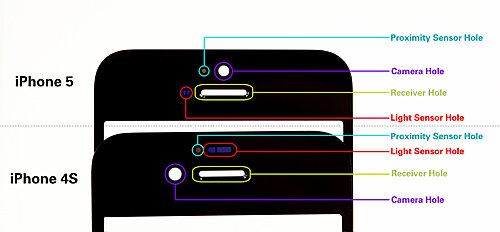 To make this rumor more precise, we have added the front panel image of the iPhone 5 with comparison of the iPhone 4S to show you the changes.
We all know that Apple has planned for a 4-inch screen this year for the iPhone 5. The previously leaked parts and reports have confirmed the news regarding a 4-inch display in works. In addition to this 4-inch display, the upcoming iOS 6 will be featuring an automated scaling feature that will automatically fit to the resolution according to a bigger screen.
Getting ready with these rumors for the iPhone 5 launch, it is believed that the pre-orders will start as early as on September 12 with the first wave launch on 21st September and the second wave that will go world wide will be done in first week of October.