Apple is going to kick out the iPhone 3GS from the iPhone lineup on September 12 by introducing iPhone 4S 8GB Model with iPhone 5. The iPhone 4S 8GB Model will take the place of iPhone 4 8GB and the iPhone 4 8GB would take the place of iPhone 3GS 8GB Model. The prices of the iPhone's would be relatively different. As for now, the iPhone 3GS is sold free with a two-year contract and iPhone 4 8GB is $100 on contract, and the iPhone 4S 16GB is sold for $149 on contract. Therefore, after the introduction of iPhone 5 next week, it is highly expected by Telegraph sources that Apple might announce an 8GB Model of iPhone 4S.
The iPhone 3GS was announced back in June 2009 at WWDC. Soon after the announcement of iPhone 3GS, when it got on sale, it became the best selling iPhone in the history of Apple. In the first week of launch, iPhone 3GS made a record of million units sold in a week. It has been three years since the iPhone 3GS was launched and it is still being used by many people around the globe. However, the iPhone 3GS being too old cannot stay up to date with latest features that Apple needs to introduce in near future to keep up with the technology. That's why Apple has planned to finish the iPhone 3GS of the market and introduce a low capacity iPhone.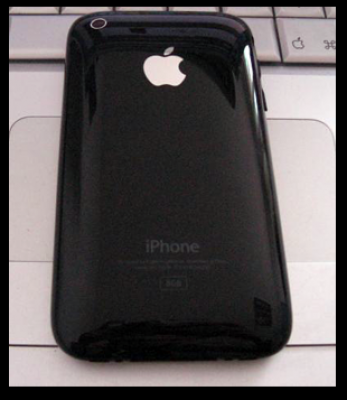 The news of iPhone 3GS going to end seems to be legit because Apple did the same with iPhone 3G series. When Apple announced iPhone 4, it had two iDevices rolling out previously, the iPhone 3G and iPhone 3GS. After the introduction of iPhone 4, Apple had three iDevices available for sale. Then after some time, Apple introduced iPhone 3GS 8GB by discontinuing the iPhone 3G Models. After a year, Apple announced iPhone 4 8GB Model on its "Lets Talk iPhone" event where they also announced a new member of iPhone family called iPhone 4S.
With the introduction of iPhone 4S, it seemed that Apple would discontinue iPhone 3GS line up. Unfortunately, nothing happened. Apple continued the iPhone 3GS line up for another one year.
This year, it is highly expected that iPhone 3GS would be taken of the shelves and following the previous launch tradition, Apple might unveil an iPhone 4S 8GB Model at $99.99 on contract by replacing the iPhone 4 8GB Model price. The news of iPhone 3GS diminishing gets more support from the preceding news from 9to5mac stating, Apple has ordered the Genius bar people to limit the stock of the iPhone 3GS and only few things can be repaired for the iPhone 3GS. This preceding news is a great hint towards the iPhone 4S 8GB Model.