Be Ready 4 The Next Galaxy Secret finally revealed by Samsung ahead of official unveiling on March 14. Today Samsung USA on its official Twitter account tweeted a picture with black background and possible Galaxy S4 showing the top left corner with the name of Samsung. The picture teased by Samsung USA on its twitter account clearly shows a glance of Samsung Galaxy S4 that was leaked few hours back in hands on video made by a user of a Chinese Forum. The image teased by Samsung USA and the model shown in Galaxy S4 Hands on Video is almost the same.
The only difference between both of them is that the Galaxy S4 was shown at full in hands on video, where as in this image, Samsung has kept the rest part hidden and has only shown the top right corner of the upcoming flagship. As far as the design is concerned, it is the same as of the video model.
The countdown for #TheNextBigThing has begun. Who's ready for the Global Unpacked Event on March 14? twitter.com/SamsungMobileU…

— Samsung Mobile US (@SamsungMobileUS) March 12, 2013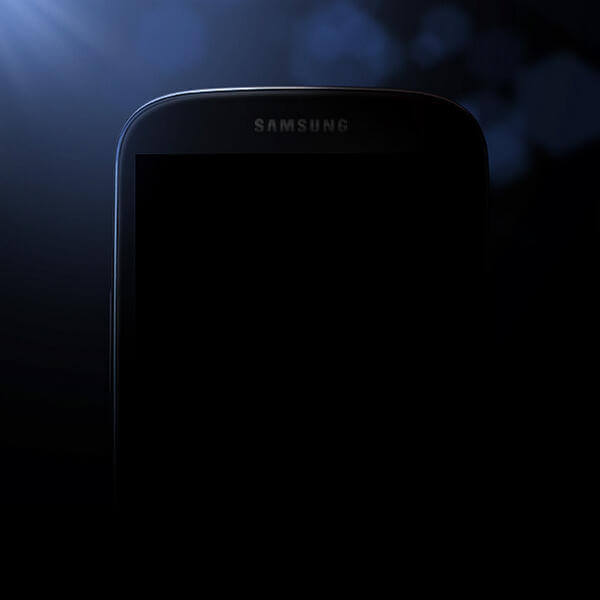 The story doesn't ends on a glance of Galaxy S4 by Samsung or on the Galaxy S4 hands on video. In fact, Samsung has made us go in a doubt that the upcoming Galaxy might not be Galaxy S4; indeed it can be Galaxy Note III. The design and size of the upcoming Galaxy is 4.99-inch that makes it a Phablet rather than a Smart Phone. We all know that Samsung loves to make Phablets.
At this moment, we are skeptical about the release of Galaxy Note III because Samsung released Galaxy Note II few months back. Therefore, we shouldn't expect the arrival of Galaxy Note III this early.
However, one thing that is not pleasing us is the name of the upcoming Galaxy Flagship that is Galaxy S4. The reason behind this is that the number 4 is unlucky in South Korea and how come Samsung can name the Smart Phone as Galaxy S4. If they name it Galaxy S4, then they might run into trouble in South Korea. On a serious note, Samsung changed the model number of Galaxy S4 from GT-I9400 to GT-I9500 or GT-I9502 because of the number 4.
All we need to do is just wait and see the unveiling of Galaxy S4. Then only we will come to know about what name does Samsung comes up with. the affirmed name is Galaxy S4 because Samsung has been heavily advertising about "Be Ready 4 the Next Galaxy."