The war is getting tougher and things are getting worse. In the upcoming week of March, Samsung has planned to release Galaxy S IV on Unpacked Event 2013 and we have already started to hear rumors about Samsung Galaxy Note III arrival at IFA 2013. This isn't the first time we are hearing about Galaxy Note III because in the second week of December, we told you about the arrival of Galaxy Note III by Samsung at C.E.S 2013 with a 6.9-inch display. This release of Galaxy Note III never happened at C.E.S 2013 because it was too early for Samsung to unveil a new Flagship of Galaxy Note series.
After three months of hearing about the rumor about Galaxy Note III, today we are back with a new claim of Korean Times that expect the arrival of Galaxy Note III at IFA 2013 with a 5.9-inch display rather than the rumored 6.9-inch display. It is unclear that why the screen size of Galaxy Note III had a great fall from 6.9-inch to 5.9-inch in just three months of first rumor. It might be hard for Samsung to make a phone up to 6.9-inch because it would look more like a Tablet rather than a Phablet.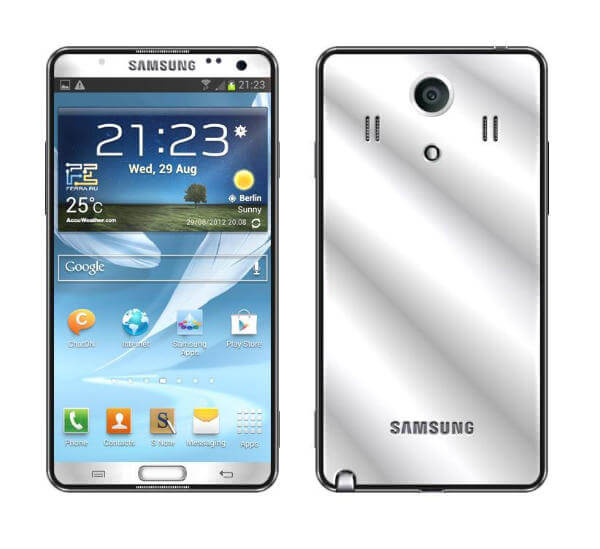 According to the sources of Korean Times Samsung is planning to make an organic light-emitting diode (OLED) screen with 5.9-nch display.
"Samsung is working on introducing a new phablet using a 5.9-inch organic light-emitting diode (OLED) screen,'' an official told The Korea Times on condition of anonymity. 
The sources of Korean Times also mentioned that the upcoming version Galaxy Note III would feature EXYNOS OCTA-CORE chipset for faster data processing and downloading speeds to meet the consumer satisfaction level. The sources also said that the Korean Company will not use Flexible displays because the company is having a hard time to meet the current demand of displays and the technology of flexible displays would be introduced in 2016 or later.
However, we are skeptical about the release of Galaxy Note III at IFA because Samsung is releasing Galaxy S4 on March 14.