The mimics about iOS 7 Jailbreak are going around and have started to surface the internet with the claim that a Chinese company paid rumored $1 Million to the Evad3rs for the iOS 7 Jailbreak release or the exploit. Recently we published a series of proof showing that the owner of Cydia, Saurik was kept in dark for the iOS 7 Untethered Jailbreak release by the Evad3rs and wasn't notified or discussed about the release. Suddenly today on Sunday, the Evad3rs released iOS 7 jailbreak without any explanation regarding the mishaps that they have done or made.
*sigh*: evasi0n, in China, installs an "app store" for cracked apps. TaiG/cracked: http://t.co/shsanSqxSG Apple/real: http://t.co/e5nvc5477F

— Jay Freeman (saurik) (@saurik) December 22, 2013
With the release of iOS 7 untethered Jailbreak, we came across an issue of the Taig App being pre-installed on the iOS Devices having Chinese as base language after the Jailbreak is performed. More interestingly, the App of Taig that promoted pirated App is pre-installed in the Evasi0n Tool and offers a checkmark option for users who have Chinese Language to install it on their iOS Devices running iOS 7.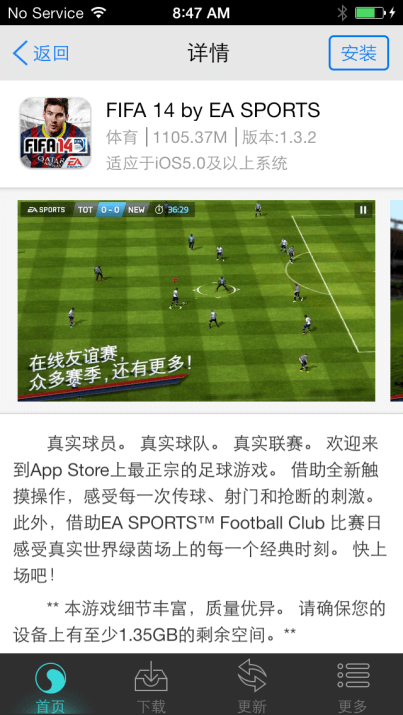 This pirate AppStore arrives on your device only if your base language is set to Chinese. Other wise, this Pirate AppStore wont arrive on your iDevice. The appearance of this Pirate AppStore on Chinese Language iOS Deivces makes our doubt level high on the imminent Jailbreak release for iOS 7.
In addition to this, Chronic adds some spice in this speculation by stating that the companies offered a filthy amount of $150 Million to him, i0n1c, and other members of the Jailbreaking team.
@epicm0nkeyblitz they offered it to @i0n1c and myself and many others,,offers from 150k and up. this happened.

— Will Strafach (@chronic) December 22, 2013
The team of Evad3rs has to respond to these allegations putted on them by people on the Internet.
We will soon post an article on reddit of the whole story, explanation and truth of evasi0n7! And there's a lot to say :) Stay tuned.

— pod2g (@pod2g) December 22, 2013
In addition to this, the EN sign on Taig iOS 7 jailbreak takes you to Evasi0n.Com that is the official website of The Evad3rs. Interestingly, Taig.Com offers both MAC and Windows Downloads.