After seeing the title might make you think that you are dreaming because the thing that is stolen is gone and the owner of the device can say a fair Good Bye to its beloved Smart Phone. The thing that is stolen is gone and there is no way that it is coming back. People using Apple Products, Samsung Smart Phones, and every other product or Smart Phones that offer a security feature like FindMyiPhone or FindMyPhone leaves a very little hope in them that they will end up finding their smart phone/product after its stolen.
Many of the people loose hope after they are mugged and their favorite thing is gone. They don't expect the thing to come back because it is gone and they think that there is no way by which it would come back. In most of the cases, people who loose hope are right and people who don't loose hope are semi-right because they are the ones who know how to secure their device after it's stolen.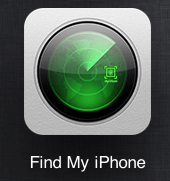 Therefore, today we are going to tell you about a revelation incident that took place in the biggest City of Pakistan called Karachi. Before we proceed on with the incident and details, we would like to brief you about the incident.
The incident is related to the theft of an iPhone 5 with FindMyiPhone turned on and the person stealing was doing his daily routine job without knowing any technical side of the phone that he was stealing. According to the robber, he was just stealing a smart phone from a common man and enjoying his personal life when he was caught red-handed. This sounds strange, but it really happened.
Lets start with the complete story of the incident that occurred.
How Did FindMyiPhone Helped the Owner to recover his Stolen iPhone 5 in Pakistan?
The name of the owner will keep as secret and instead of the real name; we would be using Mr. B.
Mr. B, a resident of a Porsche area in Karachi went to ATM to withdraw some cash without knowing that what is going to happen with him in the next minute. When Mr. B went into bank to withdraw some cash from the ATM, two well-suited gentlemen entered few seconds after Mr. B entered. Those two well-suited gentlemen shocked Mr. B by taking the cash that he withdraw and the iPhone 5 that he had with him on gun point. At the time of robbery, Mr .B didn't resisted for any of the thing; indeed, he gave everything he had because it was a robbery.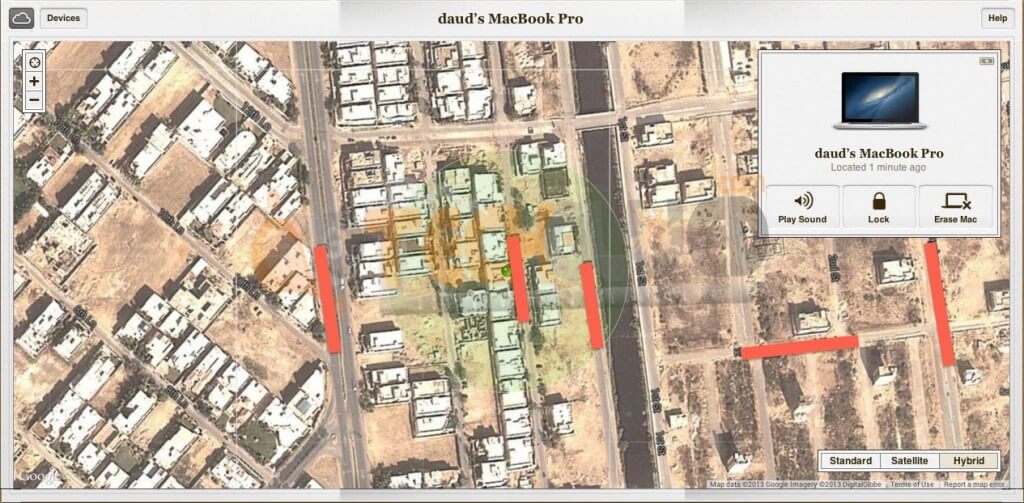 At that moment of time the thieves rocked and Mr B. Shocked.
However, Mr. B was clever enough to know about FindMyiPhone and he had it turned on from the beginning of the time when he bought the iPhone. Therefore, Mr. B went his home to see if he is lucky enough to find the iPhone via FindMyiPhone or not.
Guess what. He was very lucky enough to know the person who stole the iPhone with images evidence and location evidence because the idiot thief didn't know anything about the FindMyiPhone feature and Photo Stream feature.
The thief upon stealing the iPhone 5 through the SIM Card out thinking that he is free to go and can use the iPhone as his own without knowing that his location and pictures are being uploaded in iCloud.
What do you expect to happen next?
Mr. B contacted the police officials, took the evidence with him at the place of the iPhone 5 was being used, and shocked the person who was using it.
At first, the person denied the stealing of the iPhone 5, but when Mr. B told him about the images of his room, the thief was shocked and Mr. B rocked the scene.
Later on, the iPhone was handed over to Mr. B and they went away.
Conclusion:
Never ever, loose hope. Always try to give your best shot and always try to remote wipe the iPhone because the person who has stolen it can use your personal data to for damages.
If you are sure that the iPhone can be recovered and you got some strong, evidence like the one Mr. B had, then don't ever think of erasing your iPhone because all the data would be gone and you wont be able to locate your iPhone.
In case, you are not sure about recovering the device, then do erase the iPhone that is remote wipe it.
In order to ensure the maximum safety of the iPhone's, Apple has introduced Activation Lock that will be coming in iOS 7. We would urge every one to update to iOS 7 whenever it is out because safety is more important than the Jailbreak and look of your iPhone. The look and Jailbreak of the iPhone is being worked on. It will be released after iOS 7 is out.
To ensure more safety on this feature of Activation Lock, we did a two-phase test to see if this feature really works or not. A detailed two-phase test is present here.
Once iOS 7 and Untethered Jailbreak for iOS 7 is out, we will make a guide on how can a person make a bulletproof security of his iPhone with Find My iPhone, Activation Lock, and a Cydia Tweak.