Today Apple announced the sales figures for the iPhone 5 that went on sale this past Friday, September 21. Apple reports the iPhone 5 made phenomenal sales of five million in just three days of its launch. These sales figures are inclusive of the previous two million pre-orders that were made on September 14. It means, Apple has sold three million iPhone 5 units from September 21 and two million iPhone 5 units from pre-orders. This makes five million iPhone 5 units sold in just three days. The sales figures are remarkable. These sales figures are excluding the iPhone 5 pre-orders that are in pending.
"Demand for iPhone 5 has been incredible and we are working hard to get an iPhone 5 into the hands of every customer who wants one as quickly as possible," said Tim Cook, Apple's CEO. "While we have sold out of our initial supply, stores continue to receive iPhone 5 shipments regularly and customers can continue to order online and receive an estimated delivery date. We appreciate everyone's patience and are working hard to build enough iPhone 5s for everyone."
The numbers of sales figures are generated from the sale of iPhone 5 in the US, Australia, Canada, France, Germany, Hong Kong, Japan, Singapore and the UK. It is also notified that Apple would be releasing the iPhone 5 in Austria, Belgium, Czech Republic, Denmark, Estonia, Finland, Hungary, Ireland, Italy, Liechtenstein, Lithuania, Luxembourg, Netherlands, New Zealand, Norway, Poland, Portugal, Slovakia, Slovenia, Spain, Sweden and Switzerland on September 28. Above-mentioned twenty-two countries would see the iPhone 5 lineups on Apple Retail Stores this weekend.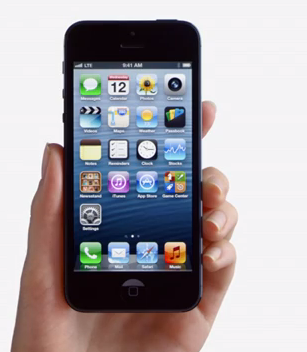 Moreover, it is also notified that the iOS 6topped downloads chart of Apple by making a news record of 100 million downloads and iPhone/iPod/iPad updated on it the same day it was launched. The figures are amazing.  The record of the iPhone 5 sales and iOS 6 downloads are amazing. We are expecting the sales to outscore the rival sales soon.