Today Apple pushed out iOS 6 Beta 2 to developers for the application development and other improvements for their applications. The iPhone Dev-Team tackling Apple also released there upgraded version of Redsn0w 0.9.13dev2 to jailbreak iOS 6 Beta 2 and also solve the ex-SSH issue.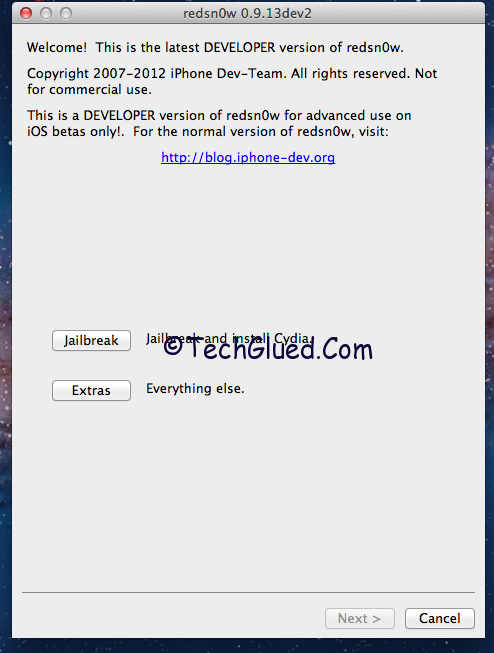 There update notes
Update #1 – June 15: The "dev2" version should fix the various SSH problems and crashes with apps that some have been seeing.
This version of developers redsn0w jailbreaks the A4 devices and below, not the A5 and A5X devices. It's a tethered jailbreak for everyone, as there is no untehtered jailbreak for beta's in any situation. The users who intend and hope to have Cydia after the jailbreak may stay away because the iOS 6 beta's after simply jailbreaking son't get Cydia. The iOS 6 Beta 2 expires on the upcoming 31st July 2012.
Download the redsn0w o.9.13dev2 for