Samsung has confirmed the arrival Galaxy Altius Smart Watch to compete with Apple on its forthcoming iWatch.
Back in February we reported about a strange rumor that suggested Samsung is planning to make a smart watch called Galaxy Altius to compete with Apple on rumored iWatch. At first the name of Galaxy Altius hinted towards the codename given to Galaxy S IV, but this was a rumor and nothing happened like this. Indeed the codename of Galaxy Altius stayed for the same Smart Watch by Samsung. However, later today Lee Young Hee, executive vice president of Samsung's mobile business confirmed the previous rumor of Galaxy Altius Codenamed Smart Watch by Samsung is work in progress.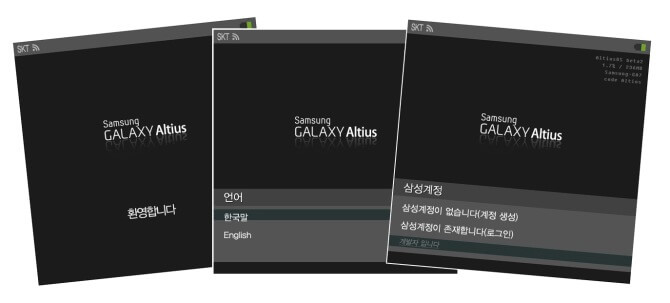 The confirmation of Galaxy Altius smart watch comes from an interview in Seoul of Lee Young Hee, executive vice president of Samsung's mobile business stating:
"We are working very hard to get ready for it. We are preparing products for the future, and the watch is definitely one of them."
This sudden jump from smart phone industry to smart watch industry by Samsung is questionable and strange because rumors strongly suggested that Apple is working on an iWatch that will debut within nine months and suddenly Samsung appeared on the scene from no where pointing out the release of smart watch by it soon. The height of rumor Fan following by Samsung related to Apple products has increased suddenly. The iWatch is still a semi-confirmed rumor and Samsung has confirmed the smart watch is being worked on.
However, when Bloomberg asked Lee about the arrival, specifications, and features of the Galaxy Altius Smart Watch, Lee opted to stay quite.
As of now only the arrival of Galaxy Altius is confirmed with no further details. All we know about the Galaxy Altius is that it will have a 500X500 display that was confirmed by the spy shots that were leaked prior month and it will feature the capability of GSM as well.
Now the ball is in the court of Samsung and Apple both because the first one to release the Smart Watch will win the game. The situation of Smart Watch release is like a Football match stuck on penalty shootouts with equal score. The first one to score on the target wins the game.