Following the footsteps of Apple, today Samsung Galaxy Note 2 alleged images appeared on the Internet. The screen size of the upcoming flagship member of Samsung is said to be more than 5.5-inches that makes it more bigger than the previous Samsung Galaxy Note 1. The new leaked images on nowherelse, the same French Blog that has been reporting regarding the iPhone 5 rumors posted the alleged leaked images on their blog of Samsung Galaxy Note 2 stating that The South Korean Company as planned something big for this years launch at IFA on August 29.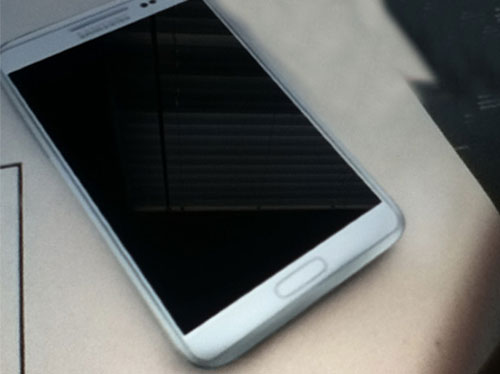 That something big was already been teased with a word called "Phablet" by Samsung in past few months. These new alleged images of the Samsung Galaxy Note 2 ads more confirmation to the previous rumors regarding a bigger screen in the upcoming Samsung Galaxy Note 2.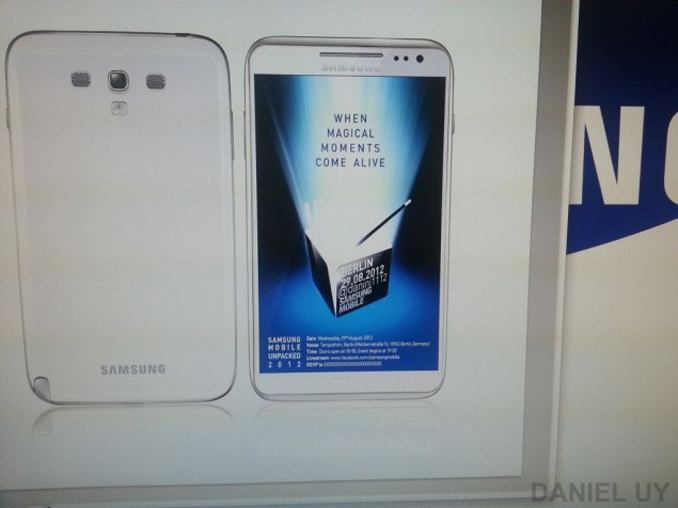 According to the above pictures, the front panel of the Samsung Galaxy Note 2 measures more than 5.5-inches (14CM) that is around 0.3-inches greater than the previous version of Galaxy Note.
Information and specs leak regarding the Samsung Galaxy Note 2 have been squeaky on the field. No major leaks have encountered the web so far. We believe that the Samsung Galaxy note 2 would be featuring a QUAD-CORE Processor, bigger screen, 1.7GHz of RAM, and some improvement in the display. We also predict that Samsung Galaxy Note 2 would get Bluetooth 4.0 with improved NFC Technology. Samsung might insert in some technological features it as of the Samsung Galaxy S III in the Samsung Galaxy Note 2.
However, no hardware or technical specs have been leaked for Samsung Galaxy Note 2. We will be seeing the Samsung Galaxy Note 2 coming live on August 29 that is about two weeks before the iPhone 5 launches. Experts believe that Samsung is going to give a hard time to Apple before they launch the iPhone 5 by launching in the Samsung Galaxy Note 2. So far, the announcement date for the iPhone 5 is set for September 12 with pre-orders starting the same day. The leaks are on the verge regarding the iPhone 5. We have seen many leaked designs of the iPhone 5 that can be turned as false just few minutes before the launch.
Anything can happen.
So far, Samsung has released a new teaser for the upcoming Galaxy Note 2 on their Official Page of Samsung on Facebook. You can see the teaser video below:
Video:
What are your thought regarding the video?