Before we enter in 2013, reload your wallets, bankcards, accounts, and every possible medium of Money Availability because two major competitors are going to strike one after another or head to head. This will be the first time in history when both the competitors would be releasing an upgrade of their smart phone lineups followed by one another and the amazing thing is that both of the competitors are looking forward to take the competition to a completely new level. Before we proceed on with further details, the two companies that are going to compete are Apple and Samsung. The same rival companies well known for the most famous lawsuit that was featured everywhere in the world and on different electronic sources.
Before we continue with the "S" update by Apple, we have talked about the rumored Galaxy S4 in past and recently we reported about the purported launch date of Galaxy S4. In the previous reports and rumors about the Galaxy S4, we discussed about its purported features, specifications and much more. If you have missed it, you can see it here.
Now coming towards the iPhone 5S, we have already reported about two different rumors regarding this suspicious iPhone 5S. The first rumor that was reported by us was about fabrication and the second one was about the alleged images that were leaked in wild. As for now, Jeffries analyst Peter Misek who claims that Apple is planning to release an "S" version of the iPhone 5S in June 2013 with major features and specification's upgrades. The updates include NFC, improved camera, improved Display, and few more things.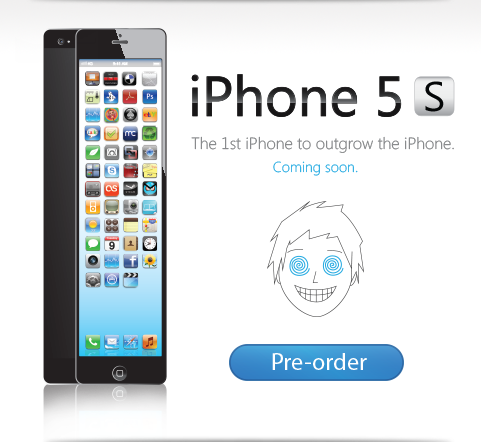 In the claim of Misek, it is also found that the iPhone 5S will be available in 6-8 different colors like the current iPod Touch 5 has. In addition to NFC, Colors, and camera, it is claimed that the iPhone 5S will have improved battery life with a SuperHD Screen. This means that Apple might be updating the iPhone 5S screen from current 1136X640 (326ppi) to 1080p display with more than (326ppi) that is a far more better resolution than the current retina display.
A part from the iPhone 5S rumor mill, Misek Analyst claims to have some information regarding the iPhone 6. In his claim for the iPhone 5S, he also states that Apple has several iPhone 6 units floating around with A7 Quad Core Processor Chips.
Several iPhone 6 prototypes appear to be floating around. The model with a 4.8″ screen is the most interesting. It has a Retina+ IGZO screen, a new A7 quad-core processor variant, and a new form factor with no home button. Full gesture control is also possibly included.
The release date for the iPhone 5S predicted by Misek is for June 2013. We can further classify the month of June in which Apple takes on the stage with ne software announcements and upcoming products. In other words, we can say that Apple goes on with WWDC on which the tech giant announces many new things and the future of its products. Therefore, we can expect an iPhone 5S making its way on WWDC 13 because few years back Apple announced iPhone 4 at WWDC.
Stay tuned with us because something great is coming on December 22. And after that greatness is coming towards you.